J-Dog

Posts: 4402
Joined: Dec. 2006
---
Quote (argystokes @ Jan. 25 2008,19:39)
Quote (snoeman @ Jan. 24 2008,23:09)
Recently, in the core neighborhoods of Seattle, there has been an uptick in the population (or at least sightings) of coyotes.  There's a site dedicated to tracking them.  If you look at the larger map that links from the site, you can see the high concentrations of sightings east of I-5, north of I-90 and south of SR520.  That area (Madrona, Madison Valley, North Captiol Hill, Interlaken Park) is apparently a nice haven for coyotes, and it's barely 2-3 miles outside the downtown core.

Recently there's been a coyote spotted in my neighborhood.  This one apparently likes the taste of Magnolia Domesticated House Cat.  Fortunately, the city asked the Fish & Wildlife Service to leave the little guy (gal?) alone.

We used to hear coyotes when we lived by Magnuson Park, and of course there are coons all over the UW campus. And this one time I caught a cougar by the tail...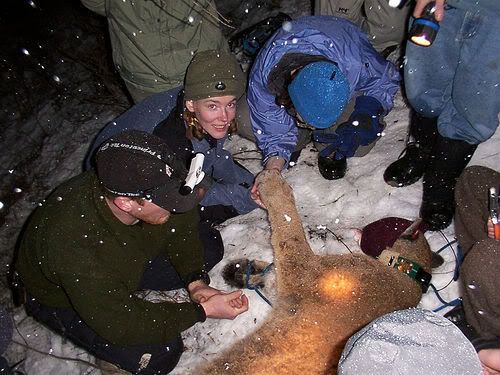 Argy - You took this pic in Madison? If not, where?

(Or is UW University of Washington where you come from...)

--------------
Come on Tough Guy, do the little dance of ID impotence you do so well. - Louis to Joe G 2/10

Gullibility is not a virtue - Quidam on Dembski's belief in the Bible Code Faith Healers & ID 7/08

UD is an Unnatural Douchemagnet. - richardthughes 7/11