Amusingly, Wonders for Oyarsa overlooked genetic fixation occurring right before his eyes.

Fluffy Bunnies has a very small genome, so only about 30% of the original junk typically remains. But even that significant portion should have been a clue that his intuition was wrong. I suggested that Wonders for Oyarsa approach his intuition skeptically, to make an attempt at falsification— to no avail.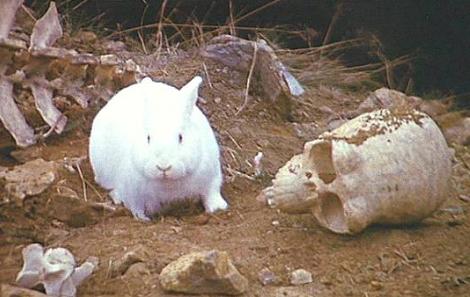 In response, I posted KILLER RABBITS, Not-so-fluffy Bunnies. To his credit, I do think that Wonders for Oyarsa tried to learn from the exchange.

--------------
Zachriel, angel that rules over memory, presides over the planet Jupiter.


Member AMF, Angelic Motive Force


Pushing planets on celestial spheres — one epoch at a time.