Tracy P. Hamilton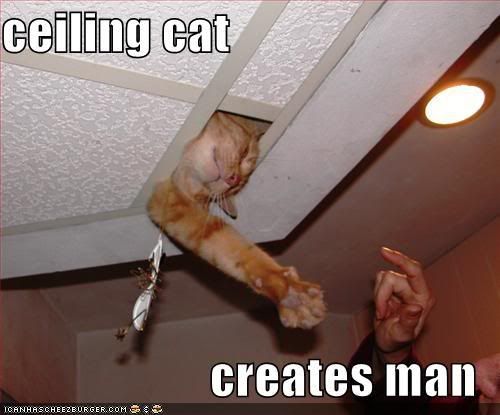 Posts: 1239
Joined: May 2006
---
Quote (didymos @ Oct. 20 2010,04:09)
Quote (Tracy P. Hamilton @ Oct. 19 2010,19:26)
Oleg: "According to your model, we should observe a lot of oxygen in the universe:"

Joe G:"Duh, Oleg, all our observations are obviously wrong then. How about a hard question next time?"

:p

Edited to add: I wanted to do something special for post 666, but I just had to post this precious comment from JoeG!

That wasn't Joe.  That was Derick Childress, in this comment, making fun of people like Joe.

Dammit, I've Poe'd myself ( or Joe'd - same difference).

--------------
"Following what I just wrote about fitness, you're taking refuge in what we see in the world."  PaV

"The simple equation F = MA leads to the concept of four-dimensional space." GilDodgen

"We have no brain, I don't, for thinking." Robert Byers