Lou FCD

Posts: 5453
Joined: Jan. 2006
---
I haven't seen it mentioned here, but The Bad Astronomer has been keeping up with the recent hostile takeover in the Texas educational system.


Quote
The Texas State Board of Education is trying to change the way they review and edit the science standards in the state; the basic ideas students get taught in class. Get this: they want to have a single person (called without any conscious irony on their part a facilitator) who will have the final say on how the standards get written. Sure, there will be a panel of experts and all that, but if the panel says evolution needs to be a standard, and the facilitator disagrees, then evolution won't be a standard. It's that simple.

And what are the odds the facilitator will be someone who can be trusted on these point? I'd say a big fat zero.

This violates the very nature of education on nearly all levels. Without any expert input whatsoever, a single person (chosen by a Board of Education with decidedly creationist leanings) gets to decide not only what is science and what isn't, but also decide this for all the public school students in the state.
Previous post here
Quote
First, they get a creationist governor. Then their creationist governor appoints a creationist to head the State Board of Education.

And now, when Chris Comer, the Texas Education Agency's director of science curriculum, sends out an email announcing a talk by anti_creationism advocate Barbara Forrest, the TEA forces her to resign.

Why? Hold on to your seats here, folks, because you won't believe this:



Quote
[Texas Education] Agency officials cited the e-mail in a memo recommending her termination. They said forwarding the e-mail not only violated a directive for her not to communicate in writing or otherwise with anyone outside the agency regarding an upcoming science curriculum review, "it directly conflicts with her responsibilities as the Director of Science."

The memo adds, "Ms. Comer's e-mail implies endorsement of the speaker and implies that TEA endorses the speaker's position on a subject on which the agency must remain neutral."



That's right, the Texas Education Agency must remain neutral when it comes to science versus antiscience!
Texas Citizens for Science statement here
Quote
The real reason she was forced to resign is because the top TEA administrators and some SBOE members wanted her out of the picture before the state science standards–the science TEKS–were reviewed, revised, and rewritten next year. Plans are underway by some SBOE members and TEA administrators to diminish the requirement to teach about evolutionary biology in the Biology TEKS and to require instead that biology instructors "Teach the Controversy" about the "weaknesses" of evolution, that is, teach the Creationist-inspired and -created bogus controversy about evolution that doesn't exist within legitimate science. There are no scientific weaknesses with biological evolution as the natural process is understood by scientists. At the level at which it is taught in high school, evolutionary biology has no weaknesses, gaps, or problems. Therefore, it is duplicitous to pretend such "weaknesses" and "controversy" exist.


PZ's comments here

And of course our own Wes shares his take on it at The Austringer (The actual email in question is also reproduced there.)


Quote
Apparently, not being a team player in the The Republican War on Science is a firing offense at the TEA. Why forwarding an announcement concerning a talk whose topic is highly relevant to the conduct of science education by an internationally recognized speaker should cause TEA administrators a problem escapes me. One is forced to wonder whether Ms. Comer would be looking for a new job if instead she were forwarding emails announcing talks by DI fellows about "intelligent design" creationism.

Let's take stock here. Will the Discovery Institute come forward to say that the TEA is repressing Ms. Comer's free speech rights? Will they urge her to become the star of the "Expelled" movie? After all, she did actually lose her job over her stance on evolution in education, as opposed to various people noted as being featured in the film who did not. But the DI is unlikely to do so because Ms. Comer is on the opposite side of the issue from them. They aren't defending a principle, they are pushing a particular line of propaganda.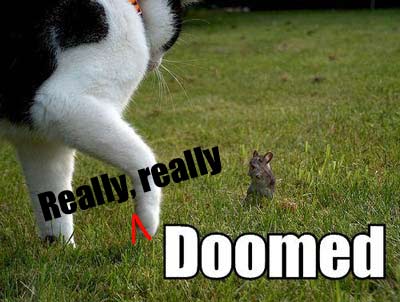 --------------
"Why do creationists have such a hard time with commas?

Linky". ~ Steve Story, Legend