Tracy P. Hamilton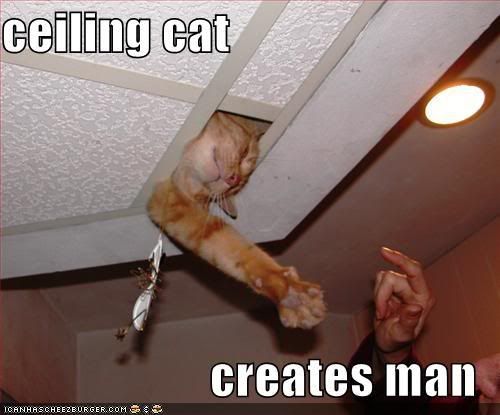 Posts: 1224
Joined: May 2006
---
Quote (fnxtr @ Feb. 09 2012,02:15)
Quote (CeilingCat @ Feb. 08 2012,21:31)
Quote (Dr.GH @ Feb. 08 2012,12:18)
Quote (Tracy P. Hamilton @ Feb. 07 2012,11:05)
Weikert:
         

Quote
If Stephens and Giberson had written their book a century earlier, they could have blasted conservative evangelicals for rejecting the eugenics movement and compulsory sterilization for the disabled, which many secular intellectuals considered progressive and scientific. Secular intellectuals do not agree among themselves on many issues, especially moral issues, so why are we required to embrace whatever is the majority view of the secular elite at any given time?



Shorter Weikert:"Accept assertion - me historian! Why listen to thinkers?"

In fact, the Eugenics programs were supported by conservative Evangelicals, and conservative politicians.

See for example  Stefan Küehl's "The Nazi Connection: Eugenics, American Racism, and German National
Socialism" (2002 Oxford University Press), or Jonathan Peter Spiro's "Defending the Master Race: Conservation, Eugenics, and the Legacy of Madison Grant" (2008 Univ. of Vermont Press).

And in Canada, eugenicists, conservative politicians and evangelicals were one and the same.  No less an authority than Denyse O'Leary had three articles on UD interviewing Jane Harris Zsovan about her book, "Eugenics and the Firewall".

Here's the first part.  Part 2  Part 3

As Jane says, "You bet! Eugenics was widely accepted by the business, academic, medical and political establishment. Preachers – in evangelical and mainline churches – even preached it from the pulpit."

In the book itself, Zsovan details the long sordid history of eugenics in Canada where it was lead by radio evangelist William Aberhart and his protege, Ernest Manning, another evangelist, who became Premier of Canada.

The Christian S.O.B.s sterilized close to 3000 people between 1928 and 1972.

Of course, all this is largely left out of those three articles.

WTF? Ernest Manning, Premier of Canada?

"Ernest Charles Manning, PC, CC, AOE (September 20, 1908 – February 19, 1996), a Canadian politician, was the eighth Premier of Alberta between 1943 and 1968 for the Social Credit Party of Alberta." -- wiki. (my bold)


Our national head of state is the Prime Minister, just like jolly old.  (insert nit-pick about Governer-General here)

His son, Preston The Loon, helped eliminate the "progressive" from the national Progressive Conservative Party.

Yet great historian Weikert assumes that conservative back then means the same political belief system as now - IDiot!

Or if he knows better - Liar!

Quelle surprise.

--------------
"Following what I just wrote about fitness, you're taking refuge in what we see in the world."  PaV

"The simple equation F = MA leads to the concept of four-dimensional space." GilDodgen

"We have no brain, I don't, for thinking." Robert Byers