Louis

Posts: 6436
Joined: Jan. 2006
---
Quote (carlsonjok @ Nov. 25 2011,00:13)
You know what, Louis, I could respond at length, but it all boils down to just a few responses.

     

Quote (Louis @ Nov. 24 2011,10:23)
The reason I disagree with you is because I disagree with your content free whining about genuine matters of serious principle. You, and people like you are shitty allies.


The fact that you can't or won't figure it out doesn't mean it is content free. It should be abundantly clear what I am trying to say. You seem willfully intent in not understanding it.
     

Quote
In exactly the manner MLK describes you are as much of a roadblock to a more equitable society as the genuine bigots.


You tried to call me a misogynist before:
     

Quote
So just like those uppity women you don't like expressing feminism that questions your privilege and upsetting the applecart


...only to backpedal with a "Jeesh, don't be so sensitive. when I said 'you', I didn't really mean *you*." This is the same thing here. You know nothing about me, how I have conducted myself throughout my life, or what I may have done to advance or impede the cause of equality.  But, I have criticized PZ and that is apparently sufficient to brand me a traitor to all humanity.  

     

Quote
PZ probably has monetised his anger. And? Does this mean any specific thing he says is incorrect?
.......
And yet your complaint is with the medium, the messenger not with the actual substance. You cannot criticise the message so you go after the messenger. Yet more data in favour of the "shitty ally hypothesis".


You have managed to almost be correct here. Blind pigs, truffles and all that.

I have no problem at all if PZ makes some bucks off of this.  Why should Bill Donohue and Rev. Al Sharpton be the only ones making victimhood a career move?  But, let's not kid ourselves as to his righteousness.

There are plenty of things that could have been done after GG's boneheaded move.  They could have organized a sit-in at the the guy's shop. They could have confronted the guy in person, they could have dispatched a conference organizer to deal with the guy.  Or they could snuggle in next to their Dell and blog about it!  

Then when the guy prostrates himself publicly and offers a personal apology, how does PZ respond?
     

Quote
     

Quote
   Apology not accepted. What I see in you is a person who hates me for not believing in the nonsense of your religion; while you may now be in a panic because your actions were unethical and illegal, and you were caught out, and face economic consequences for them, I don't see any sign that your attitudes have changed in the slightest.

   You'll just have to live with the fact that I won't be buying your ice cream on the rare occasions I visit your town, while I have to live with the fact that I live in a country where my rejection of your religion makes me a pariah. There's absolutely nothing you can do to make up for that.


......
I don't give a good goddamn what they say, I care about what they do. And until 150 million Christians rise up and show some respect for common humanity and reason, and apologize to me and every godless citizen in this country, I will not be magnanimous.


In other words, the price of PZ's magnamity is 150 million apologies. And, until he gets them, he will summarily dismiss the guy standing in front of him with a magisterial wave of his hand. So what if that person is offering just such an apology. It is obviously not sincere. Because if it was. the person would have brought the other 149,999,999 with him.

He could have had a positive impact on that one guy.  Hell, he might have even won the guy over.  PZ is an educator, ferchrissake. I thought they lived for teachable moments? But, alas, no. Somewhere, one of GG's co-religionists thinks atheists should be discriminated against.  Better smite them all just to be sure. How very Old Testament.  

     

Quote
The people PZ is having a go at is people like you. People who whatever happens continually apologise for the wrongs of others and try to avoid confrontation. He's having a go at the shitty allies. And good on him!



And it is right here where I finally figured out that it is useless to even try and communicate with you. I guess I am a little slow sometimes.  My foolish belief in better angels and all that. But, it seems, you are just as intractable as he is.  You aren't interested in trying to understand what I am saying.  You only are interested in proving that I am wrong and if you construct a few strawmen along the way, well, it's all in a days work.

Not once have I apologized for the wrongs of GG. Not once. (Go ahead, smart ass, try and find it.) All I have done is criticize PZ.  You might want to ask yourself, Pumpkin, why you seem incapable of differentiating the two.

Nor, I would add, have I eschewed confrontation.  Heck, despite being an unapologetic capitalist, I am fully supportive of what the Occupy Wall Street movement is trying to accomplish. Confrontation that highlights the discrimination and plays deftly on the power imbalance is an effective way to drive a point home and to galvanize support.




But temper tantrums are a shitty form of confrontation.  If they were any damn good, we would been eating our dessert before our vegetables ages ago.

     
Quote
And what PZ does is a valid tactic, it does stir the pot and highlight issues. Is it the only tactic? Nope. Do I always like it? Nope. Demagoguery has its place in the thousand flowers.


But, apparently I don't.  Is the garden already full, Louis, or isn't my brand of flower on the Approved List?

     
Quote
5) I have yet to give any message board participants a sound thrashing. I charge by the hour for that anyway.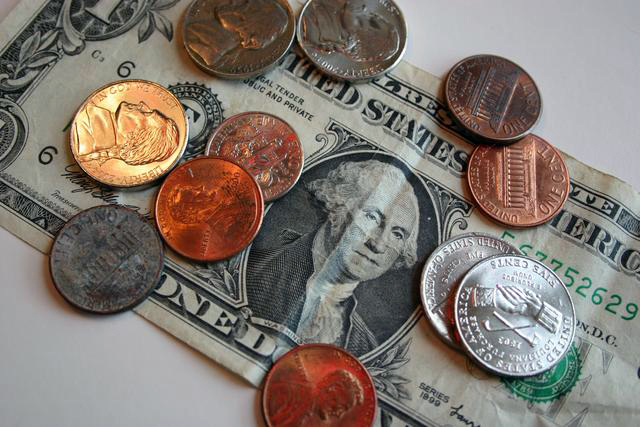 1) Carlson, you don't read so good do you. I have repeatedly said *I* am sexist (etc). If there is a difference between us, then it is that I realise that I am sexist and you are working to ignore your own sexism (or whatever-ism). You repeatedly ignore this. You're in denial. Your posts scream it. Sorry if you don't like that, but tough. Get to grips with your own failings like an adult.

Oh, and if you continually oppose genuine attempts to improve (for example) women's rights by act or argument, then yes, it's very likely you are a misogynist of some degree. Do you do this Carlson? I can't answer it for you, but I can say that you continually argue against the people trying to challenge discriminatory status quos. Why do you do that?

2) I don't think you're a traitor to all humanity, or indeed to anything, I think you're a shitty ally to making a more equitable society, which is what my goal is. You STILL haven't grasped why I think this despite several clear explanations. I'll try again.

You're right, I know nothing about your life. I don't need to. I'm sure you give your mother flowers and help old ladies across the road. Good for you, I'm sure you are a saint. I'm even happy that you are criticising PZ. Good on you, I have many criticisms of his out put. The problem I have is that your criticisms are FREE OF SUBSTANCE.

Don't play silly games and claim your point is hidden and I'm being stupid, it's isn't, it's obvious and it's still substance free. You are criticising PZ's form not the substance of his claims (and throughout your posts you do it again and again). THAT'S the issue. If the totality of your complaint is that PZ is manipulating his status as a victim to create blog drama and cash in, then great, as I said before if he is (and some days I think he is), so what. I can't get any more energised about it than I do about opinion columns in the papers. People getting paid to manufacture opinion, shock horror. Would I prefer a world without it? Sure. Will it ever happen. Doubtful.

None of this addresses the substance of what PZ has written, like I said before, repeatedly, my objection to your criticism is that it is SUBSTANCE FREE, not that it exists. Criticism GOOD. Substance free criticism BAD. See the difference?

All your criticism is due to what you see as PZ sensationalising things for profit. I've said that it's tangential to the substance of the issue and all you do is repeat it. I don't care if the information I get comes from you, or PZ, or anyone. The person, the source, doesn't matter. What matters is that the information is good. If PZ's information is crappy, then fine THAT is something worth criticising, thus far, as I've said before, all you are doing is rationalising (badly) your dislike and butthurt. You are nothing if not transparent.

Your shitty ally status is because, as mentioned above, you aren't saying "holy crap, that's outrageous, look at that piece of injustice, how the hell do we do something about that?" you instead say "hey, look at that guy who is jumping up and down in anger at that injustice, what an asshole, who's paying him to do that? Oh he's just playing the victim card to make a buck!". You don't engage with what the guy is saying about the injustice, you dismiss him for tangential irrelevancies.

3) On the day, what did PZ et al actually do? Nothing. There's your response. Disapproval. No boycott, not great drama, nothing. When did the big drama start, well let's see. It's here. In a post entitled "Fair Weather Atheists and Sunshine Skeptics". Clearly he's having a go at gelato guy....oh wait he's not.

Yeah *I'm* the moron who's not worth bothering with. Oh no, wait, I'm not, it's you. Tell me Carlson, do you tire of your dishonesty or is it something fun? Just like every creationist moron the world has ever produced you are incapable of reading a simple document for comprehension and instead have to tweak it to make it say what you want by cutting out the inconvenient bits. Let's just say your tactics are not unfamiliar.

Great illustration of your dishonesty? You're snipping out of context the bits of PZ's words you think make your case, when they don't. This first part of the post is setting up why he doesn't want to accept the apology of Gelato Guy, why he considers the apology insufficient. Whether or not you or I agree with that, that's PZ's choice. He's asking for nothing more than equality with his comment about 150 million people. He's asking that the people who thoughtlessly contribute to a culture of discrimination (which demonstrably exists by the way) against atheists (not as a community per se but as individuals) to apologise. He's pointing out the inequality of the situation. He's not scapegoating this poor gelato bloke, he's using him as a teaching example (surely you're in favour of that...right?). He's saying why should he, PZ, bear the burden of magnanimity? He's not the one doing the discriminating. What he is doing is illustrating the disparity in the situation here, the inequality.

This is obvious rhetoric from PZ, sure it's overblown. I'm not particularly a fan, but have you ever heard of using hyperbole to make a point? Surely even you've heard of that, Carlson? Or are you too focussed on making PZ a monster to be remotely honest?

Even then, rhetoric and demagoguery have their place. The rallying cry "Look chaps, this really isn't that big of a deal but one day could we get around to, you know, maybe doing something about this?" is unlikely to win great hordes to your banner.

You snipped the preceding paragraphs. The paragraphs give examples, context, all of which can be substantiated, as to the nature of the discrimination and oppression faced by atheists. That's not victimhood, that is as I said above a recognition that the playing field is not level. Pointing that out is not hand wringing or self pity, it's the first step to changing it. How can you change something if you're not aware of it first?

The second part of the post (and the title) explain the real problem here, the problem I mentioned before: fair weather friends. This is what I was pointing to with the MLK quote. There are very few genuine bona fide bigots in the world. There are a much larger number of people who want a quiet life (and good on 'em), who don't question much of what they are told, who don't challenge what they are coerced to do. This far larger number are the bigger problem. What MLK was despairing about was getting these people to act and it is exactly what PZ is despairing about.

These people are bigot-lite, I-Can't-Believe-It's-Not-Prejudice. Why do I say "these people" when it's a set that includes me? Anyway, US, WE, the great unwashed, we pay our bills go to our jobs and compromise ourselves endlessly to put food on the table and sundry other luxuries. We whore ourselves out. That is reality. We cannot exist without some form of compromise. However some forms of compromise are too much, sometimes drawing a painful line in the sand and standing one's ground, even though it pisses people off, is the right thing to do. This is what PZ and the other people you airily dismiss and deride are doing in their own little way. It's hardly a brave last stand, but it is a non-zero contribution. A book by Dawkins, a talk by Ariane Sherrine whatever, all these tiny little things contribute piece by piece to the change in social attitudes. They encourage people to examine their own principles, perhaps even to draw their own little lines, to make the wrong sorts of compromise a little less. This is a Good Thing ™. This is how the west was won.

Women's sufferage was highlighted by a few brave women, women derided in EXACTLY the manner you deride PZ and others. The civil rights movement was highlighted by a few brave people, people derided in EXACTLY the manner you deride people and others. The gay rights movement was highlighted by a few brave people, people derided in EXACTLY the manner you deride PZ and others. Are any of these people saints? No. Is PZ a saint? HAH! No! Far from it. Were all of these people right all the time about all things? No! Is PZ! Of course not! If anyone is making dismissive grandiose handwaves it's YOU.

There were opinion writers and pamphleteers, people who chained themselves to railings and people who made cups of tea. All of these people played some non zero part in making societies just that little bit more equal in some ways. Is the job done? Not by a long shot. They are not demanding you do the same as them, they are not demanding ideological purity, you are...which brings me neatly to....

4) Your whinge about PZ the educator and a positive impact. Projection and fantasy pure and simple. I worked for one of the hardest, nastiest supervisors in chemistry. He'd ball people out, ridicule them, be mean as hell. He was an educator too. He had a massively positive impact on me, there is no part of my life in which I have learned as much as quickly.

I'm more than happy to admit much of that was IN SPITE of him! Remember, let a thousand flowers bloom. I loathed his style of dealing with people because it took not account of detail or fact, it was one way or no way. But his methods forced me to learn, to grow and to act in ways I had previously not considered. I took a lot from it. I then moved to a job where my boss was sweetness and light. Wouldn't say boo to a goose, always helpful, but come appraisal time all the problems he'd had would appear. I hated that even more. Never knew where you stood, it was far harder to learn anything.

The former tactic worked for me to a large degree, the latter didn't at all. Oh I'd work for the nice guy in a heart beat, but I'd rather deal with someone capable of delivering some honest feedback, even if it was wrong. At least I could argue.

This is why I advocate pluralism here. PZ's methods are not yours, or mine for that matter. But they have their place and they do work. Do they work at all times, in all places for all people? No of course not. And no one, not even PZ, is saying they should.

You however are trying to tell PZ and others like him how to act. He's an educator, he should behave as YOU think an educator should. He's not having a positive influence on this guy. All evidence free whinges about PZ's tone. You have fuck all else but tone trolling noise. And where you don't tone troll you flat out lie.

For example, PZ is not scapegoating this one gelato guy for other people's discrimination, he is refusing to accept an apology for Gelato Guy's OWN discrimination. He's not said it's insincere (your lie), he's said it's insufficient. His acceptance of GG's apology is not conditional on 150 million apologies, it's conditional on it being sufficient to compensate for the discrimination GG perpetrated. The point about the 150 million thing is that, as said above, the burden does not fall on the party being discriminated against to be magnanimous. Should Rosa Parks have given up her seat if the guy had asked using the word "please"? No! A thousand times NO! The protest Rosa Parks (much more bravely) made was a refusal to give into discrimination, to act like discrimination is okay. Acceptable. That the gelato guy has apologised does not place any burden on anyone to accept it. That is the extent of PZ's point here. Situation is unequal, not in PZ's favour, no burden to accept apology on PZ. Done.

So no, your analysis is simply wrong, counterfactual and designed as per usual to reinforce your butthurt and dislike of PZ et al. You really are rather boring.

5) Straw men? From me? Where? Find one.

6) You've not apologised for the wrongs of GG? Deary me, when reading for comprehension is this bad on your part Carlson I can only begin to suspect genuine mental deficiencies. Don't worry, champ, I'll run you through it slowly. See, I can be patronising and nasty too, isn't this fun? The problem you have, fuck wit, is that I am much, much better at it. What was it you said? Oh yes:

"And what did I do, young padawan? I got back in your face and, apparently, didn't meet a level of discourse worthy of your consideration."

LOL! You haven't met a level of discourse that makes me think you're capable of wiping piss off my boot. Hence why I am treating you like the driveller you are. My serious consideration is so far beyond your reach as to be a dream. You'd have to deal with the SUBSTANCE first, the arse gravy you are spattering forth is hardly challenging. Anyway, enough fun with the fuck wit...

I said you are issuing apologetics for a discriminatory status quo, and you continue to do so. This is not the same thing as apologising for GG's actions. Are you smart enough to grasp that? Gee, if you're going to accuse me of making straw men (a false accusation I might add), it's kinda a bad idea to, you know, make then yourself. Pro tip for you there, champ. Just something I picked up getting an education whilst you had your head up a horse's arse....tell me, am I being nasty enough yet? I can do better. I have a lake of vitriol waiting just for you, England did badly in the rugby world cup, I still haven't gotten over it.

For the umpteenth time: You a criticising someone blowing the whistle on an injustice and complaining about that injustice because you do not like the way they are doing it. That's it. That's the epitome of an apologetic for the status quo, it is an attempt to shout down the whistleblower/complainant, to distract from their complaint by throwing irrelevancies at them. Here, look again at your arrant whinging:

PZ manipulates outrage for a buck. (Great, if he does, so what. So does every newspaper on the planet. It's irrelevant. What matters are the facts, the claims, the accuracy, the SUBSTANCE. Not dealt with that yet have you?)

PZ could have been nice to this guy and wooed him into a more rational place. (Great, perhaps he could and perhaps he should. But the conjecture that PZ's acts DIDN'T work and DON'T work are, well, purely conjecture on your part. You are assuming your conclusions. More than that you are asking the party being discriminated against to act with a magnanimity not displayed by the party doing the discriminating, you are openly favouring the discriminator. See why you're a shitty ally yet?)

PZ is chucking a temper tantrum/is nothing more than a keyboard warrior and sundry similar claims. (Super! How dismissive is THAT. Taking someone's relatively moderately expressed refusal of an apology with reasons given, ignoring those reasons and accusing them of being both dismissive AND petulant! Isn't that content free failure to engage with the REASONS, the SUBSTANCE, kinda, you know, arrogantly dismissive? Why yes, yes it is.)

Don't tell me about irrelevant shite like supporting the OWS thingy, who the fuck cares? You said this:

"Confrontation that highlights the discrimination and plays deftly on the power imbalance is an effective way to drive a point home and to galvanize support."

What the hairy fuck do you think PZ has done? He might have done it in a way you or I don't like, but he has highlighted the discrimination by confronting it, and his refusal to accept an apology is a precise illustration of the power imbalance of religious privilege. It drives the point home and, well he has a lot of support.

Your arguments on the topic of PZ et al have ever run thus "PZ et al are a bunch of whiny titty babies because everything they do proves they are whiny titty babies" You simply assume your conclusions because you don't like the people involved. It ain't me having a hard time separating ANTHING....pumpkin.

7) What flower do you want to put in the garden? Being nice to Gelato Guy and accepting his apology? Sure there's room for that flower. The garden is in fact dominated by that type of flower. No one is trying to silence you in the way you are trying to silence people like PZ. Ohhhhh I know you don't think you are trying to silence them, but then you don't think you're a bigot (or apologist for bigotry either) so forgive my doubting your perspicacity. The effect of pushing the focus on the means and tone of the messenger at the expense of the message is an attempt to silence that message. Is it possible you are too stupid to understand even this simple thing?

8) That piffling pile of chump change you display is not enough. Anyway, you've been shellacked for free. Don't ask me again, I won't be so generous.

9) I'm done being nice to people who cannot do me the "nice" of actually engaging with what I am saying, and what they are criticising. You want manners? Fucking demonstrate them yourself.

Louis

P.S. I've wasted time and effort on many lines. One I wrote earlier sums it all up:

"You are consistently on the side of shutting people with legitimate complaints up, simply because you don't like how those complaints are expressed or over what specific incidents."

All the rest is gravy. Carlson, if you are not a bigot (and as I have said, you are probably no more a bigot on any specific thing than I am), you are an apologist for bigotry (and THIS is where we differ). Read the "Letter From a Birmingham Jail" and try to understand why this is the case. Forgive me if I severely doubt you lack both the inclination or capacity to do so.

--------------


Bye.