deadman_932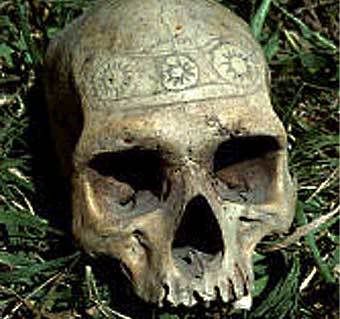 Posts: 3091
Joined: May 2006
---
*Shakes his fist*
DAMN YOU! Damn you and your inquisitive, always-seeking-knowledge, nosy nature, you bipedal ape!


:angry:
Here's some other cites for ya:

Depetris, P. J. and A. I. Pasquini. (2000) The hydrological signal of the Perito Moreno Glacier damming of Lake Argentino (southern Andean Patagonia): the connection to climate anomalies. Global and Planetary Change 26:367–374. http://linkinghub.elsevier.com/retrieve/pii/S0921818100000497

Rott, H.; Stuefer, M.; Nagler, T.; Riedl, C. (2005) Recent Fluctuations and Damming of Glaciar Perito Moreno, Patagonia, Observed by Means of ERS and Envisat Imagery. Proceedings of the 2004 Envisat & ERS Symposium (ESA SP-572). 6-10 September 2004, Salzburg, Austria. http://earth.esa.int/symposi....117.pdf

Skvarca, P., and R. Naruse (2006),Correspondence—Overview of the ice-dam formation and collapse of Glaciar Perito Moreno, southern Patagonia, in 2003/2004, J.Glaciol., 52(178),476–478.

Stuefer, M., H. Rott, and P.Skvarca (2007), Glaciar Perito Moreno, Patagonia: Climate sensitivities and glacier characteristics preceeding the 2003/04 and 2005/06 damming events, J.Glaciol., 53(180), 3–16.
       
Quote
The advance of Perito Moreno Glacier, a lacustrine calving glacier in Argentina, has periodically blocked a large tributary arm of the lake with dam failures there producing outburst floods that are reported to have released 3 to 4 km^3 of water http://www.uas.alaska.edu/envs....007.pdf


(the Perito Moreno is the source of the glacier-dam flooding, it does it a LOT, but flooding didn't create the entire friggin' valley -- contrary to Austin's implications, and certainly not in his implied singular megafludde)

An interesting map, by Chucky D:
First Geological Map of Patagonia: http://www.scielo.org.ar/pdf/raga/v64n1/v64n1a07.pdf

Stuff by Jorge Strelin et al,  minus the material which Mr. Nosy afarensis
already pointed to:

Strelin, J.A. (1995). New evidences on the relationships between the oldest estra-andean glaciations in the the Santa Cruz River area. A.A. Balkema, Quaternary of South America and Antarctic Peninsula 9: 105-116, Rotterdam.

Strelin, J.A. and Malagnino, E.C. (1996). Glaciaciones Pleistocenas del Lago Argentino y Alto Valle del Río Santa Cruz. 13° Congreso Geológico Argentino, Actas 4: 311-326.

:)

--------------------------------------

ETA: I forgot about this one:
Aguirre-Urreta, Beatriz and Miguel Griffin, Victor A. Ramos (2009) Darwin's geological research in Argentina. Rev. Asoc. Geol. Argent. v.64 n.1 Buenos Aires ene./mar. 2009 http://www.scielo.org.ar/scielo.....arttext

In contrast to Austin's petty, propaganda-driven bullshit faulting Darwin for not being right about the erratics (when Darwin couldn't have even known about Agassiz' "glacier theories" at the time), it's interesting to see how much he got right at that distant date, and the sheer breadth & scope of the cross-disciplinary work he did by himself.

This is really important, for people interested in such topics, as opposed to wankers like clownshoes:

http://www.scielo.org.ar/cgi-bin/wxis.exe/iah/

That link gives access to papers like these:

Ramos, Victor A. (2009) Darwin at Puente del Inca: observations on the formation of the Inca's bridge and mountain building. Rev. Asoc. Geol. Argent., Mar 2009, vol.64, no.1, p.170-179. ISSN 0004-4822

Vizcaíno, Sergio F., Fariña, Richard A. and Fernicola, Juan Carlos (2009) Young Darwin and the ecology and extinction of pleistocene south american fossil mammals. Rev. Asoc. Geol. Argent., Mar 2009, vol.64, no.1, p.160-169. ISSN 0004-4822

Fernicola, Juan Carlos, Vizcaíno, Sergio F. and De Iuliis, Gerardo (2009) The fossil mammals collected by Charles Darwin in South America during his travels on board the HMS Beagle. Rev. Asoc. Geol. Argent., Mar 2009, vol.64, no.1, p.147-159.

Iriondo, Martin and Kröhling, Daniela (2009) From Buenos Aires to Santa Fe: Darwin's observations and modern knowledge. Rev. Asoc. Geol. Argent., Mar 2009, vol.64, no.1, p.109-123.

Martínez, Oscar A., Rabassa, Jorge and Coronato, Andrea (2009) Charles Darwin and the first scientific observations on the patagonian shingle formation (Rodados Patagónicos). Rev. Asoc. Geol. Argent., Mar 2009, vol.64, no.1, p.90-100.

Giambiagi, Laura, Tunik, Maisa, Ramos, Victor A. et al. (2009) The High Andean Cordillera of central Argentina and Chile along the Piuquenes Pass-Cordon del Portillo transect: Darwin's pioneering observations compared with modern geology. Rev. Asoc. Geol. Argent., Mar 2009, vol.64, no.1, p.43-54.

Aguirre-Urreta, Beatriz and Vennari, Verónica (2009) On Darwin's footsteps across the Andes: Tithonian-Neocomian fossil invertebrates from the Piuquenes pass. Rev. Asoc. Geol. Argent., Mar 2009, vol.64, no.1, p.32-42.

AND 11 OTHER QUALITY PAPERS ON DARWIN'S WORK (just click the "texto en inglés" link next to each title)

Come to think of it, it might be useful for someone to notify the Pharyngula and ERV groups, etc. on these. Alas I don't have an insider pass to those folks. I am sooooo lonely :(

--------------


AtBC Award for Thoroughness in the Face of Creationism