deadman_932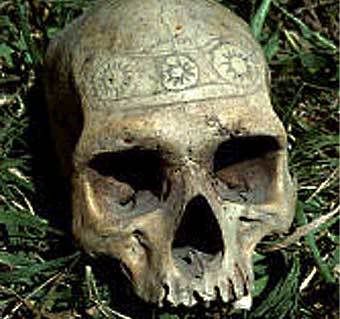 Posts: 3091
Joined: May 2006
---
Quote (OgreMkV @ Oct. 27 2009,17:07)
See, I still disagree that 'information is power and currency in the modern world'.

People want what they want and no amount of information will change that.

At least where I was (briefly) involved in politics, I was all who you knew and who you were willing to do favors for.  Everyone 'knew' that the people in positions were crooked as a three dollar bill, but they still got elected again and again.

I'm not really sure how you mean information is key to power.  I can kinda see it's key to gaining power (who you know, but also what power you give up to them).  But it's also about restricting information to those that are not in power.  BY creating enough confusion in information, one can mask their role in 'questionable' events, even if those events are recorded for all time.

Sorry blathering here again.

Okay, let's try this:

Let's put just one person alone on Mars, with tons of gold, weapons, whatever people consider to be advantageous to power. Alone, and without the ability to fix the ship, the person has no power. Precious metals, technology, weapons, -- none of that matters. If she/he has water and food to last out his life, that's all he can do--eat, drink, sleep, eliminate body waste and wait for death. At best, they may be said to have power over the length of their own life.

Power is the ability to control one's environment, but most importantly controlling other living beings, especially humans. One can make an argument that controlling a herd of goats and a spring to drink from = power, but that seems rather hollow. People usually use "Power" to refer to power to do things and power over things, again, most commonly power over people. Information is the ultimate form of power in that regard.

I'm using that term "information" in the vernacular sense of "knowledge." Knowing how to control the world around you is what we do -- it's really the basis of logic, science, religion and other aspects of human ideation. Yes, other people want what they want, but multiple lines of evidence indicate that people can be convinced (by manipulation of information) to "want" what one wants them to want, in varying degrees.

A military organization can convince people to give up their families or even their lives, same with religions, cults, etc. It's hard to beat the power to get others to either live OR die in a desired manner. Advertisers and psychologists know very well how to create wants and manipulate existing wants. Human beings create their self-percieved identities by identifying with ideas and the content and scope of those ideas -- gods, heroes, what is good/evil, right/wrong, etc., can all be manipulated.

Coercive force can certainly create power, but it's the manipulation of ideas that seem to result in greater long-term power. As an obvious example, religious beliefs have held power and created leaders for thousands of years and that's a long time, greater than most continuous civilizations. "Democracy," whatever it may mean to people, is a similarly powerful set of ideas.

Anyway, before looking at that, let me answer some of your points, sure political power is about who you know, but that also means information, if nothing else, information about those people that can bring you to power, including the electorate or those that can influence the electorate, in the case of democracy. In other political systems, you might just need to know how to control the military. In a hunter-gather group, "election" to anything may be impossible and actively sanctioned by the group itself, since such groups tend towards egalitarian (mostly) reciprocity rather than leaderships based on earned or inherited control.

"Knowledge" or "information" -- in regard to power over other people -- really means the ability to recognize and manipulate physical neccessities or wants, concious and unconcious cognitive desires/goals of others, their rules, plans, categories, values, philosophies and beliefs

--------------


AtBC Award for Thoroughness in the Face of Creationism