afdave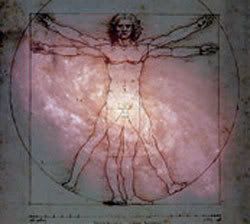 Posts: 1619
Joined: April 2006
---
Hello Everyone!

I begin this morning with a quote from Corkscrew because I can still see that we are not in agreement on HOW to present my case and WHAT constitutes 'science' ...


Quote
AFDave: again, I think we have a slight confusion of terminology. What you're describing as an hypothesis would, if I understand correctly, be more accurately considered a conjecture.  My understanding is that statements about the universe subdivide into the following categories:

Conjectures - statements that fit all the known data (these are produced by the largely-intuitive process of abduction)

Hypotheses - conjectures that are falsifiable

Data - conjectures that have been verified (there's no term for conjectures that are merely verifiable)

Predictions - conjectures that are both verifiable and falsifiable, and that haven't yet been verified or falsified

Science is concerned primarily with deciding which of the infinite number of possible hypotheses for any given situation is best. It does this by applying three principles: predictivity, parsimony and credibility. Predictivity means that an hypothesis must give us some idea of what we'll find next (otherwise it's scientifically useless), parsimony means that an hypothesis must be efficient in its use of "magic numbers" (so, for example, five dots in a row would be best described by a linear equation not a quintic equation), and credibility means that an hypothesis must have survived attempted falsification. Of these, credibility is the most important, followed by predictivity and then parsimony (this is partly because predictivity is a necessary condition for credibility).

Your conjecture does not, as it stands, make any predictions, so can't be considered an hypothesis. To rectify this, you'll need to:
1) increase its specificity until you can use it to make a prediction of the form described above
2) confirm that the current best-of-breed scientific hypotheses would not also make that prediction (ideally, they shouldn't even leave open the possibility of that prediction being true, but you can't have everything)
3) go out and test the prediction

I repeat: for your conjectures to be scientifically valid, it is not sufficient to present existing evidence in support of each of them. To match the level of current origins science, you must also be able to derive and confirm predictions from them. Otherwise, it really is just a "just so story". Predictivity is what makes the difference.


This objection is commonly called a "Demarcation Argument" ... possibly you all are very familiar with this in which certain "Demarcation Criteria" such as verifiability, falsifiability, predictivity, etc. are used to say "This is not science" or "that is not science."

While I would agree that Corkscrew's arguments are true for some endeavors within some branches of science, I do not think they are true for all of them.  Historical geology is one field that I would assume everyone here considers to be a scientific endeavor, yet I am not aware that the rules above apply.  My understanding of the data which we have in historical geology is that it is fixed.  We go out and observe the rock formations and begin making theories about WHY they are the way they are.  Of course, we can also test some samples in the lab to determine isotope content subject to certain initial conditions.  But I am not aware of anyone being able to make predictions of "how the next mountain range will be built" or "where the next oil fields will be laid" or "when, where or how a new gold mine will be formed." (If some of you know this last one, please tell me)  Rather, what we are concerned with is HOW the geologic formations got there  and WHAT EVENTS might have caused them, and this is a different business than predicting orbits of satellites, yet we rightly call it science.

Corkscrew uses the term 'origins science' and I agree that the study of the ORIGIN of all things IS INDEED SCIENCE.  However, some distinctions must be made.  A Neo-Darwinist's attempt to explain the origin of species (or we might say phyla here) by mutation and natural selection is in my opinion a scientific endeavor, but not because of the rules above.  Some of the rules certainly apply  when predicting relatively minor changes such the size of finch beaks, moth colorations, fruit fly anomalies, and my kid's disposition, etc.  But when ND's begin talking about how a worm developed into a squid, or how a land-mammal developed into a whale, they have crossed a big line.  Now they cannot make "predictions" in the same sense, i.e. "Put that worm in a bucket in your backyard, add X, Y, Z and wait one year and you will have a proto-squid."  They can do this with minor variations in finches and fruitflies, however.  They can say "Take some finches from South America with long beaks, put them on the Galapagos Islands and wait 10 years.  Then come back after 10 years and you will see only finches with short, strong beaks." (or whatever ... you get my point).  Do you see the difference?  One field of study, which I call "Designed Adaptation" (I think ND's call it confusingly to me -- Evolution) allows one to apply the demarcation tests of Credibility, Predictivity, Parsimony, mentioned by Corkscrew, and even Experimental Validation.  But with the former enterprise, which I have trouble labeling--shall we call it Macro-evolution? (worms to squids, eyes from eyespots, flippers from feet, etc)--we are not able to do any such thing to my knowledge.

I submit to you that in light of these considerations, my attempt to propose a Hypothesis for an Intelligent Designer as the Cause of all life on earth IS AT LEAST IN THE SAME CATEGORY OF DEMARCATION as current Neo-Darwinist attempts to explain life on earth (I call this Macro-Evolution, but I am open to a different term).

1)  BOTH have access to data which is FIXED.  We cannot observe flippers to feet happening today, and we cannot observe my postulated creation of dolphins.
2)  BOTH assume that AN EVENT in the past or a SERIES OF EVENTS in the past caused the phenomena being studied.
3)  BOTH are seeking to come up with a true description of the event or events that took place in the past.
4)  NEITHER can test the process that formed the phenomena today by experimental methods.
5)  BOTH require the use of analogy to things which ARE known to us
6)  BOTH require the scientist to DRAW INFERENCES TO THE BEST EXPLANATION

OK?  There you have my argument for why I think my structure is valid.  Before moving ahead with more evidence supporting Point 1 of my hypothesis, I would like to have your feedback.  For those who don't think I am being responsive with your questions, keep in mind that I am trying hard, but I also need to stay focused on the topic of this thread.

I did study the Human-Chimp chromosome fusion prediction and I found what appears to be some serious flaws in reasoning.  This is posted as a separate topic. I will be interested in your replies.


Quote
Evolution in animals takes a long time so you can't see it directly, (though you can get direct results with bacteria and fruit flies).

I am glad to see an acknowledgment that you cannot see evolution in animals.  I had never heard of that.  I am aware of the fruit fly and bacteria thing.  What kind of changes do we see?  I am only aware of relatively minor changes, which I would call 'Designed Adaptation.'  Are you saying that someone has observed, for instance, a fruit fly evolving into a house-fly like insect?


Quote
This is incorrect. The Theory of Evolution says nothing about the appearance of life. Origins of Life ("abiogenisis") theories are entirely separate from the Theory of Evolution. Nor does the Theory of Evolution have anything to say about the origin of the earth or the origin of the universe. Entirely separate theories deal with those issues. It's common among creationists to assume that the Theory of Evolution is an all-embracing origins theory.
OK.  Maybe someone should come up with one.  Isn't there something called a GUT? (Grand Unifying Theory).  That's sort of what mine attempts to be.


Quote
Dave, I asked you very early on in this thread to explain why you think the earth is only thousands of years old, not billions of years old.
I have to get past Demarcation Arguments and Point 1, then we will look at it.


Quote
Evolutionary programming and genetic algorithms are that kind of evidence. It may be indirect to you now -- but you've got to be stubornly denying the obvious for you to deny such things exist.
They are excellent evidence for what I call "Designed Adaptation" (moths, fruiflies, etc.) and are certainly quite useful, but they are not convincing to me regarding Flippers from Feet, etc.


Quote
One of the things about science that YEC's just can't get their heads around is that there just isn't any "my evidence" and "your evidence."
Agreed.  I did not mean to imply there is separate evidence.  I only meant evidence that I have seen.

--------------
A DILEMMA FOR THE COMMITTED NATURALIST
A Hi-tech alien spaceship lands on earth ... DESIGNED.
A Hi-tech alien rotary motor found in a cell ... NOT DESIGNED.
http://afdave.wordpress.com/....ess.com