afdave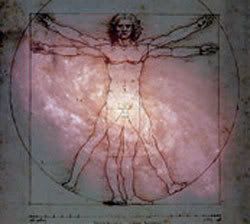 Posts: 1619
Joined: April 2006
---
OK, back to my evidence ...

Here's Point 1 again.

1. There is a God -- My hypothesis proposes that there is a Super Intelligent, Incredibly Powerful Being -- I choose to call him God -- who has knowledge of scientific laws far more advanced than anything ever discovered by 21st Century humans.  These scientific laws are so powerful that this Being can literally "speak" material things into existence and destroy things with a simple command.  This Being lives "outside of time" and can view what we call "the future" and "the past" with equal ease.

I have already given evidence for the existence of an Intelligent Entity of some sort.  The two lines of evidence given so far are (1) Cosmic Fine Tuning and (2) Biological Machines.  To me this says loud and clear ... "Someone purposely set the 'dials' in the 'universe control room'" and "Someone is a fantastically brilliant Engineer."  Obviously, that's ALL these two lines of evidence suggest.  They say nothing about the Bible or genetics or morality or any of the other myriad issues that I am interested in.  But to me they do speak very loudly to the two statements above.  Some here say that this is not evidence and I would have to ask specifically WHY is this not evidence?  

Some ask "What do you mean by Cosmic Fine Tuning?" Well to quote one of your favorite resources over at TalkOrigins ...

Quote
In recent years, creationist theologians, and even a few physicists, have heavily promoted what they claim is a remarkable fine-tuning of the basic laws and constants of physics, without which life as we know it would never have developed (Barrow, 1986; Rolston III). If the universe had appeared with slight variations in the strengths of the fundamental forces or the masses of elementary particles, that universe would be pure hydrogen at one extreme, or pure helium at the other. Neither would have allowed for the eventual production of heavy elements, such as carbon, necessary for life. Similarly, if gravity had not been many orders of magnitude weaker than electromagnetism, stars would not have lived long enough to produce the elements of life. Long before they could fabricate heavy chemical elements, stars would have collapsed. Only the fact that the gravitational force was forty orders of magnitude weaker prevented this from happening. In a calculation similar to Hoyle's, mathematician Roger Penrose has estimated that the probability of a universe with our particular set of physical properties is one part in 1010123 (Penrose 1989: 343). However, neither Penrose nor anyone else can say how many of the other possible universes formed with different properties could still have lead to some form of life. If it is half, then the probability for life is fifty percent. [url="http://www.talkorigins.org/faqs/cosmo.html"]

Notice here that this TalkOrigins writer does not refute any claims of these physicists regarding THIS universe.  All he is able to do is point out that there MAY BE other universes.  And this nicely illustrates my point about the inconsistency of scientists such as some of you ... namely that you engage in 'wild speculation' about multiple universes with no evidence that there may be other universes.  Then you accuse theists of engaging in 'wild speculation' about our proposed 'God' character.  We are BOTH talking about things that we cannot observe and that are even difficult to imagine, yet the theistic scientists are pushed away with the lame argument that they are somehow less scientific that the Multiple Universe Speculators (MUS's).  Now of course we theists would not push away the MUS's as we ouselves are pushed away.  It is quite permissible for them to propose anything they want ... the real question is "How reasonable is their hypothesis?" to which Richard Swinburne, John Leslie, William Lane Craig and Robin Collins have given a formidable answer.  In my opinion, they have shown the superiority of the Theistic Design Hypothesis.  More about that here [url="http://www.arn.org/docs/meyer/sm_returnofgod.pdf"].  If anyone would like to argue this, I am happy to dive into it in more detail. (looked hard on TO for a refutation ... couldn't find one)

Some also ask "How do biological machines point to a 'God'?" ...  Well again, I have not yet given enough evidence to say that it is 'God' as described in the Bible, but it certainly does seem to indicate that there at least was a Designer of some sort.  Richard Dawkins spends an entire chapter on bat echolation in The Blind Watchmaker and then says
Quote
I hope the reader is as awestruck as I am, and as William Paley would have been, by these bat stories.  My aim has been in one respect identical to Paley's aim.  I do not want the reader to underestimate the prodigious works of nature and the problems we face explaining them. (p. 37)
then he says
Quote
We have seen that living things are too improbable and too beautifully 'designed' to have come into existence by chance. (p. 43)
Thank you Richard Dawkins.  Case closed.  It's been great debating all of you.  Now can we move on to the IMPLICATIONS of the existence of a Designer?  Just kidding ... I know you are not yet convinced, but I hope this is at least a good start for you.  I'm pretty sure you don't want me to repeat the Denton and Behe stuff which is why I quoted one of your own.  Here's one more nice tidbit on Molecular Machines from a non-YEC source ... Bruce Alberts, President of the National Academy of Sciences, introduced this issue with an article entitled, The Cell as a Collection of Protein Machines (pointed out by Meyer ... see link above).  In his article, Alberts admits that
Quote
We have always underestimated cells . . . . The entire cell can be viewed as afactory that contains an elaborate network of interlocking assembly lines, each of which is composed of a set of large protein machines . . . Why do we call the large protein assemblies that underlie cell function protein machines? Precisely because, like machines invented by humans to deal efficiently with the macroscopic world these protein assemblies contain highly coordinated moving parts (Alberts, Bruce. 1998. The Cell as a Collection of Protein Machines: Preparing the NextGeneration of Molecular Biologists. Cell 92 (8 February): 291-94).
Alberts notes that molecular machines strongly resemble machines designed by human engineers, although as an orthodox neo-Darwinist he denies any role for actual, as opposed to apparent, design in the origin of these systems.

Say what you want about Behe and his wisdom in court (and I probably agree), but in my opinion, Behe has done an excellent job of pointing out the complete absence of any gradualistic explanations for the origin of the systems and motors he discusses.

Before we field questions, let's touch on the last two issues in Point 1.  I said
Quote
this Being can literally "speak" material things into existence and destroy things with a simple command.  This Being lives "outside of time" and can view what we call "the future" and "the past" with equal ease.  
What in the world could I possibly have as evidence for this?  Well, this is obviously a bold statement, but consider Meyer's study of "The Big Bang and General Relativity."  I searched TalkOrigins for a refutation of Meyer's "God Hypothesis" article as well as the "Index to Creationist Claims" for a refutation of the particular section I am about to quote and found none.    I Googled "meyer god hypothesis refutation" which yielded a seemingly unrelated Panda's Thumb article. So maybe you all can point me to some of those if they exist somewhere.  Here's the Meyer quote in full.  I give it IN FULL because I want all here to READ IT IN FULL.  I have, probably 3 times now and it makes a lot of sense to me ...
Quote
THE BIG BANG AND GENERAL RELATIVITY
During the twentieth century, a quiet but remarkable shift has occurred in
science. Evidence from cosmology, physics, and biology now tells a very
different story than did the science of the late nineteenth century. Evidence from
cosmology now supports a finite, not an infinite universe, while evidence from
physics and biology has reopened the question of design.
In 1915-16, Albert Einstein shocked the scientific world with his theory of
general relativity (Chaisson & McMillan 1993: 604-5). Though Einstein s theory
challenged Newton s theory of gravity in many important respects, it also implied
(as did Newton s) that the universe could not be static, but instead was
simultaneously expanding and decelerating. According to relativity theory,
massive bodies alter the curvature of space so as to draw nearby objects to them.
Einstein s conception of gravity implied that all material bodies would congeal
unless the effects of gravitation were continually counteracted by the expansion of
space itself (Eddington 1930). Einstein s theory thus implied an expanding, not a
static, universe.
Einstein disliked this idea, in part for philosophical reasons. An actively
expanding universe implied a beginning to the expansion, and thus, to the
universe. As the Russian physicist Alexander Friedmann (1922: 377-86) showed,
general relativity implied that, in the words of Stephen Hawking, at some time in
the past (between ten and twenty thousand million years ago) the distance
between neighboring galaxies must have been zero (1988: 46). Relativity theory
suggested a universe of finite duration racing outward from an initial beginning in
the distant past. For Einstein, however, a definite beginning to the universe
seemed so counterintuitive that he introduced an arbitrary factor in his theory to
eliminate the implication. In 1917, he postulated a repulsive force, expressed by
his cosmological constant, of precisely the magnitude necessary to counteract
the expansion that his theory implied.1 Like Newton, Einstein inadvertenly
concealed an important cosmological reality implicit in his theory.
Yet the heavens would soon talk back. In the 1920s-30s, Edwin Hubble, a
young lawyer-turned-astronomer, made a series of observations that shocked even
Einstein. While working at the Mt. Wilson Observatory in Southern California,
Hubble discovered for the first time that our Milky Way galaxy is but one of
many galaxies spread throughout the universe. More important, he discovered that
the galaxies beyond the Milky Way are rapidly receding from ours. Hubble
noticed that the light from these distant galaxies was shifted toward the red-end of
the electromagnetic spectrum. This red-shift suggested recessional movement,
for the same reason the so-called Doppler Effect that a train whistle drops in
pitch as a train moves away from a stationary observer. Hubble also discovered
that the rate at which these other galaxies retreat from ours is directly related to
their distance from us just as if the universe were undergoing a spherical
expansion in all directions from a singular explosive beginning the big bang
(1929: 168-73).
During the remainder of the twentieth century, physicists and cosmologists
formulated several alternatives to the Big Bang theory that preserved an infinite
universe. Some of these cosmological models were formulated for explicitly
philosophical reasons. For example, in the late 1940s, Fred Hoyle, Thomas Gold,
and Hermann Bondi proposed the steady state model to explain galactic
recession without invoking the objectionable notion of a beginning. According to
their theory, as the universe expands new matter is generated spontaneously in the
space between expanding galaxies. On this view, our galaxy is composed of
matter that spontaneously popped into existence between other galaxies, which in
turn came out of the empty space between other galaxies, and so on (Bondi &
Gold 1948; Hoyle 1948). Thus, the steady state theory denied the need to
postulate a singular beginning, and reaffirmed an infinite universe without
beginning or end.
By the mid-1960s, however, Hoyle s theory had run aground as the result of
a discovery made by two employees of Bell Telephone Laboratories in New
Jersey. According to the steady state model, the density of the universe must
always remain constant, hence the creation of new matter as the universe expands.
Yet in 1965, the Bell Lab researchers, Arno Penzias and Robert Wilson, found
what physicists believed to be the radiation left over from the universe s initial
hot, high-density state (1965: 419-21). The discovery of this cosmic background
radiation, at roughly 2.7 degrees Kelvin equivalent, proved decisive. Physicist
George Gamow had predicted its existence as a consequence of the Big Bang
(1946: 572-73). Yet advocates of the steady state acknowledged that, given their
model, such radiation should not exist. The steady state theory also implied that
galaxies should have radically different ages, but advances in observational
astronomy have revealed that galactic ages cluster narrowly in the middle-age
range. By the 1970s, even Bondi, Gold, and Hoyle had abandoned their theory
(Kragh 1993: 403).
Following the demise of the steady state model, the oscillating universe
model arose as an alternative to a finite universe. Advocates of this model
envisioned a universe that would expand, gradually decelerate, shrink back under
the force of its own gravitation, and then, by some unknown mechanism, reinitiate
its expansion, on and on, ad infinitum. But, as physicist Alan Guth
showed, our knowledge of entropy suggests that the energy available to do the
work would decrease with each successive cycle (Guth & Sher 1983: 505-7).
Thus, presumably the universe would have reached a nullifying equilibrium long
ago if it had indeed existed for an infinite amount of time. Further, recent
measurements suggest that the universe has only a fraction about one-fifth of
the mass required to create a gravitational contraction in the first place (Peebles
1993: 475-83; Coles & Ellis 1994: 609-13; Sawyer 1992: A5; Ross 1993: 58).
Prior to the formulation of the oscillating universe theory, three
astrophysicists, Hawking, George Ellis, and Roger Penrose, published a series of
papers that explicated the implications of Einstein s theory of general relativity
for space and time as well as matter and energy (Hawking & Penrose 1970).
Previously, physicists like Friedmann showed that the density of the universe
would approach an infinite value as one extrapolated the state of the universe
back in time. In a series of papers written between 1966-70, Hawking and his
colleagues showed that as one extrapolated back in time the curvature of space
also approached infinity. But an infinitely curved space corresponds to a radius
(within a sphere, for example) of zero and thus to no spatial volume. Further,
since in general relativity space and time are inextricably linked, the absence of
space implies the absence of time. Moreover, neither matter nor energy can exist
in the absence of space. Thus, Hawking s result suggested that general relativity
implies that the universe sprang into existence a finite time ago from literally
nothing, at least nothing physical. In brief, general relativity implies an absolute
beginning of time, before which neither time and space, nor matter and energy,
would have existed.
The space-time theorem of general relativity was, of course, conditional. It
stated that, if general relativity obtains for the universe, then space and time
themselves must have originated in the same initial explosion that created matter
and energy. In a series of experiments, beginning just two years after Einstein
published his results and continuing on to the present, the probable error of
general relativity (estimated quantitatively) has shrunk from 10 to 1 to .05
percent, to a confirmation out to the fifth decimal place. Increasingly accurate
tests conducted by NASA, such as the hydrogen maser detector carried by a
NASA rocket in 1980 and 1994, have continued to shrink the probable error
associated with the theory (Ross 1993: 66-67; Vessor 1980: 2081-84). Thus,
general relativity now stands as one of the best confirmed theories of modern
science. Yet its philosophical implications, and those of the Big Bang theory, are
staggering. Taken jointly, general relativity and the Big Bang theory provide a
scientific description of what Christian theologians have long described in
doctrinal terms as creatio ex nihilo Creation out of nothing (again, nothing
physical). These theories place a heavy demand on any proposed causal
explanation of the universe, since the cause of the beginning of the universe must
transcend time, space, matter, and energy.[url="http://www.arn.org/docs/meyer/sm_returnofgod.pdf"]


Now admittedly, this study does not yet fully support my hypothesis points of "God  speaking things into existence" and "God living outside of time, seeing the past and future with equal ease."  But you have to admit it is intriguing and warrants further study.  Meyer's last paragraph (bold) is stunning to me and argues strongly for AT LEAST THE POSSIBILITY of a 'God' who can 'speak' things into existence and who JUST MIGHT in fact 'live outside of time' as the Bible asserts.  

OK.  That's enough for now.  I have now given you much of what I consider to be excellent evidence for a "Designer of the Universe" and a "Designer of Living Systems" and at least preliminary evidence for believing the long standing assertion of theists that "God Transcends Space and Time."  As we move ahead, I will show why I believe there is much evidence that this "Universe Designer" and "Living Systems Designer" are in fact One Person and that there is good reason to believe that this One Person does in fact 'dwell outside of space and time.'

I welcome your intelligent comments.  I qualify comments with the modifier 'intelligent' because I have now pretty much heard everything un-intelligent that there is to hear including but not limited to Glen Davidson's detailed and authoritative "Psychoanalysis of AF Dave" (thankyou, Glen ... I have to pay $300/hr for those here in Kansas City), Aftershave's continual attempts to supposedly "Look out for a poor-deluded fellow EE and help him avoid 'getting his ass handed to him'".  Some people's criticisms have in fact been well founded and I have acknowledged them.  The latest, of course is AIG's reference to the Chimp-Human Chromosome issue and my acceptance of it.  Again, a good criticism and I plan on confronting AIG about it (I have a contact who claims they know Ken Ham personally ... we will see what happens).  Of course, if you WANT to keep making un-intelligent criticisms, that's OK,  but you could always start another thread for that, and I question what such inane comments profit you.  But again, who am I to stop you?

Note that I have left of the A1, B1 stuff.  I assume by now that everyone at least UNDERSTANDS my argumentation framework--whether they agree with it or not, so it is not necessary to keep repeating it.

--------------
A DILEMMA FOR THE COMMITTED NATURALIST
A Hi-tech alien spaceship lands on earth ... DESIGNED.
A Hi-tech alien rotary motor found in a cell ... NOT DESIGNED.
http://afdave.wordpress.com/....ess.com