afdave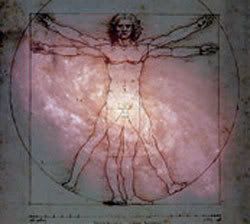 Posts: 1619
Joined: April 2006
---

I acknowledged up front that apes have communication ability and even some of the other abilities mentioned here.  This does not overcome the ENORMOUS differences between Apes and Humans.  The BEST explanation remains, as it did before Darwin, that an Intelligent Designer made Humans to be Humans and Apes to be Apes.

Quote
Oh, look. The evidence shows that the differences between the various races are negligible, and that their abilities are essentially identical. Huh. I guess that makes it an instance of "Things are not always what you expect."

My point exactly.  Things ARE NOT as one would expect if evolution were true.

Quote
It is your next line ...that the reality-based people here will take issue with. 'All the evidence that I have seen so far is explained in a much better way by the Biblical assertion that mankind was made "in the image of God."'

Why?  What is wrong with proposing this as a hypothesis and testing it?  This is what am doing on my other thread (well into Point 1 already).  If the evidence fails to support it, then fine.  I will abandon the proposition.

You should not be calling people here 'reality based.' Because many of them refuse to consider the possibility of what may in fact be quite legitimate REALITIES -- God, angels, demons, afterlife, etc.  I will be showing excellent evidence for just these types of realities on my other thread.  I cannot prove them, but there is much evidence.  A better term for the people here might be 'naturalistic based.'  In other words, they only acknowledge things they can test with their meters and such.  They think that there is no 'God-meter' so to speak, so they reject the possibility out of hand. I will show that this is a mistake.

Quote
What I wanted to ask you was what are we suppose to make of the non-gaps(I don't know what else to call a non-gap, maybe evidence woudl be a good name, but if anyone has an idea please do tell) in the fossil evidence?  You know, the places that make all those gaps the creationists complain about possible.  All that evidence has to mean something.  Especially since the evidence between the gaps shows such flow(again a bad word but the only one I could think of) between features and anytime a new piece of evidence is found it fits into the flow just as we would expect it to.  Focusing only on the gaps gives the lopsided picture that the gaps are all that is important, but as I said above without the evidence there would be no gaps; or, rephrased, all of prehistory would would be one giant gap.  And if creationism was true(especially YEC) that is all we would expect.  One giant gap.  Why can't creationists get that?

I will cover this on my other thread.  Keep checking back.  Thanks for the question.

Quote
(Arden)Ah yes, where would creationists be without comparisons of Hitler and Darwin? And where would they be with AIG? (Didn't use AIG this time ... are you happy?) Okay, Dave try answering this.
Adolf Hitler was a Christian. Catholic, in fact. The great majority of Nazis were Christians of some kind. Hitler frequently rationalized his attitudes towards 'racial purity' by appeals to Jesus and God. From this, one could conclude that a natural consequence of Christianity is murdering Jews. You presumably disagree. So do I. But why is this any less reasonable than your logic? It's FAR EASIER to find statements by the Nazis invoking Jesus for what they did than invoking Darwin.
(Joe the Ordinary Guy) Sure he [Hitler] was. But, as above, I think most people would describe him as "wrong"; he MISINTERPRETED evolutionary theory and arrived at bad conclusions. Wasn't he also a Christian? Would you say he followed Christian precepts correctly?

I might concede this point.  It is true that various twisted versions of Christianity has wreaked enormous havoc on the human race, the medieval Catholic Church being a case in point, in my opinion.  But history also has a very recent example of a nation which based its laws upon the general Protestant interpretation of Christianity (the USA)--there is a very strong case that this is true--it should be self-evident, but may not be now thanks to post-1950 (or so) revisionists of American history.  America (and the British Empire before it)  owes its success more than anything else to the Bible and to the teachings of Jesus of Nazareth.  And by "success", I mean equality, prosperity, culture, conveniences, art, music, good treatment of women and children, etc.  Note that people from all over the world want to come to America.  I cannot help but think that the story of Great Britain and America would have been quite different (maybe like the USSR?) had they been founded upon Darwinism instead of upon the Bible and the teachings of Jesus.  Do you disagree with this?

To me, basing society upon the Bible and the teachings of Jesus has been demonstrated to be a good idea, whether they happen to be true or not.  And basing a society upon Darwinism would be a bad idea, whether it is true or not.  But I believe I have a "double whammy" if you will.  Not only do I believe Darwinism is unsupported by adequate evidence AND has bad societal influences, but I also believe that Biblical Christianity and YEC is supported by overwhelming evidence AND is good for society.  

This explains my zeal in fighting AGAINST Darwinism and FOR Biblical Christianity and Creationism.


Quote
Evolutionary theory does not provide any support for the arguments you try to make.  These are issues for society, not science, to resolve.
True, and I am not an official member of the science community, but policy makers rely on what they think is good science many times to make good decisions.  I am a concerned citizen with a scientific mind who feels that a pseudo-science called Neo-Darwinism is being called science on a large scale.  This gives politicians scientific sounding reasons to implement potentially disastrous policies in our society.


Quote
Christians had been discriminating against and killing jews for well over a thousand years before Hitler was born.
Twisted Christianity had been.  You are correct.  It got so bad that a man named Martin Luther turned things upside down.  The result?  The translation of the Bible into the English language and the attendant success of the British Empire, followed by the founding of the United States squarely upon the Bible also, again with great results.  Note also the DECLINE of the British Empire coincident with the REJECTION of the validity and authority of the Bible.


Quote
Tell us what to do, now, Dave. Obviously we have to start from scratch. I mean, I assume I have to get one of those Jesus fish eating a Darwin fish for my car, and vote Republican this fall, but aside from that, I'm at a loss.
No one will make you do any of those things.  That's the beauty of America.  We let people be Atheist or Islamic or Buddhist or Nothing with no penalties.  And the reason for this is the Christian worldview which is unique in the world in that it allows maximum freedom.

What we DO want is to NOT have our Creationist views ridiculed in the public square, and we want school children to hear both sides of the evidence (whether in ID format or Creo format, I don't care).  I hear this is starting to happen in the UK and I think this is great!

--------------
A DILEMMA FOR THE COMMITTED NATURALIST
A Hi-tech alien spaceship lands on earth ... DESIGNED.
A Hi-tech alien rotary motor found in a cell ... NOT DESIGNED.
http://afdave.wordpress.com/....ess.com