deadman_932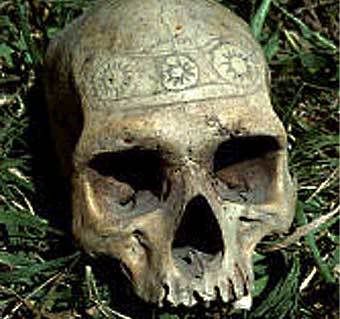 Posts: 3091
Joined: May 2006
---
DumbAssDaveTheHabitualLiar says;
Quote
I had Deadman speculating that my dad never contacted the Wai-wai Indians in Brazil and that I am getting rich off of Kids4Truth.

I'll handle the last part of that statement first: I said that you were making money off your propaganda. Where it goes is irrelevant. I also said if --IF--you are not getting paid anything as "treasurer', great.

As to the first part of your statement: The fact is that this entire exchange about "contacting WaiWai indians in Brazil" is on pages 88-93 of the previous "AirHead Dave's Wild-Ass Guess " thread part1. Here is how it went. First, Dave makes a stupid claim:
Quote
There is not a single Wai-wai village that my dad has not had contact with. What in the world are you talking about?
I said that I doubted that, for specific reasons:
Quote
(p. 91) What I **DID** say was that you lied about me, Dave. You lied about my theistic views, you lied about my charity and social work, you lied about me "never dealing with a jungle tribe" you lied about your father contacting every WaiWai village--How do I know your Dad did NOT contact them? because they were NOT contacted until the 80's-90's, Dave-- You lied about the numbers of CIIPR researchers, you lied about him being the ONLY white person they'd seen " in the 20th century." Your father did not contact every WaiWai group...he could not have. He was not the first white man there in the 20th century, you lied about the CIIPR researchers. Other WaiWai are doing fine without your daddy's help, and in fact your daddy's group would have made it through, too...probably by moving to the highlands as other groups did, from Shefarimo and Masemakari I
and

Quote
(p 93): The fact remains that other villages, uncontacted by your father...survived. You may idolize your father to the point of being willing to lie and exaggerate, Dave, but that won't change the facts there. Your father was not in fact the first white man they had seen in the 20th century. The American Museum of Natural History has collections of WaiWai featherwork and weaving collected in the 1920's from that very village. I'm glad that he tried to help. I am not glad that he completed the destruction of their original belief system for that group. Fortunately, other WaiWai held on to theirs. Your father was simply misguided, as you are, Dave. I doubt that you'd show him these pages of your insane lying, though.
The only one that's off his rocker here is you, Dave. You lied about me for no reason other than sheer hubris, as I said. You came into this thread preening about yourself, you continuously degraded others and then cried foul when people returned it. You then proceeded to lie utterly about me and others.
I challenged you to cite any place that I lied, Dave, and you rightly ignored that because you can't find any such place. You deliberately falsely claimed that you knew about me, my views on theology, my work, my life, my emotions, even --as if your belief system makes you some kind of prophet or psychic. Your alligator ego writes checks your mosquito brain can't cash, Dave, so I advise that you get yourself some genuine professional help.

The reason I said I knew Dave's father had not contacted EVERY Brazilian WaiWai group was precisely because the Human Resource Area Files (HRAF) relied on by every anthropologist in the field...stated clearly that specific villages of WaiWai had NOT been contacted by any whites after moving to the Brazilian Highlands regions. They moved before Davey's daddy got there. He did not contact them.

Did Davey's daddy lie to little Davey? Is this where little Davey LEARNED to lie?

--------------


AtBC Award for Thoroughness in the Face of Creationism