Ftk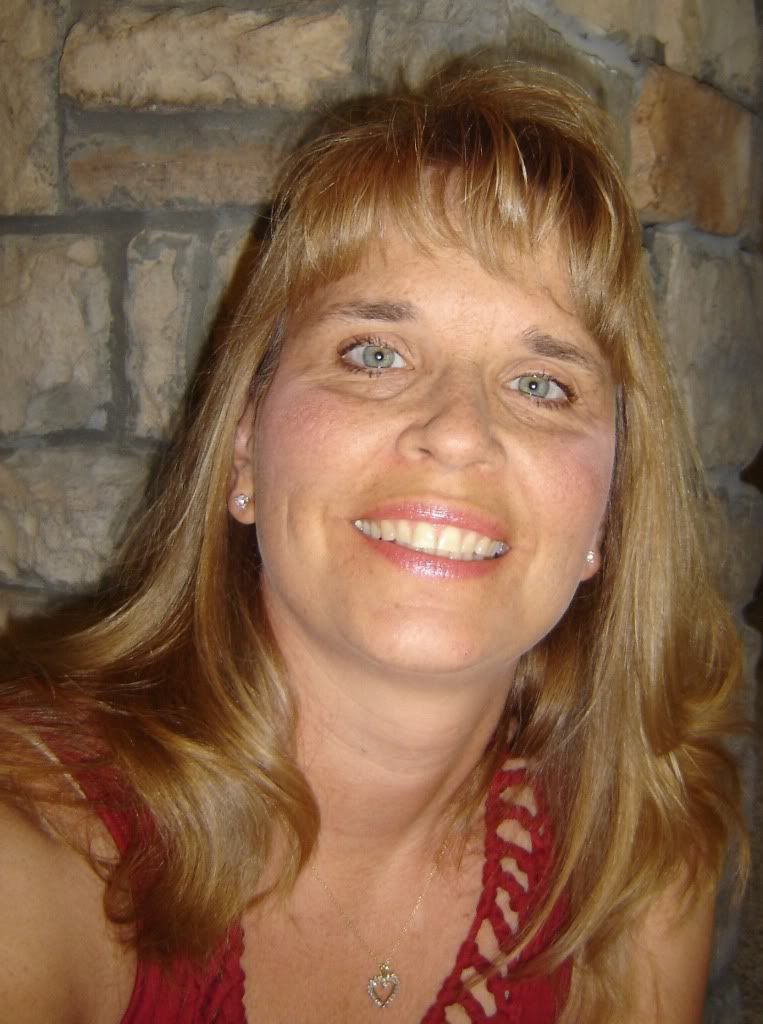 Posts: 2239
Joined: Mar. 2007
---
Okay....Tom writes:
   
Quote
Many many human diseases appear to be related to specific chromosomal inversions. A lot of these are developmental disorders and/or varieties of cancer.

We can figure out which genes are the "drivers" for various diseases if we can map the origins of the duplications within the primate lineage. In particular, we'd like to know:
1. the rate of duplication events for various classes of duplication;
2. the time of origin of a particular duplication;
3. which copy is 'ancestral';
4. and so forth.


IMHO, similar designs will have similar points of failure, just like cars with similar designs have similar problems.  I don't think you need to assume common descent here.

It could also possible that a similar cause created identical flaws in the same set of genes. If so, then attributing the similarity to common descent doesn't make sense, and I think it could possibly be harmful. Fr'instance, what if a retrovirus attacked and damaged genes of a chimp and a human in the same way?  It would be stupid to attribute the similarity of damage to common ancestry.  The concept of common descent  might actually encourage mis-identification of real causes in this case.

Darwinists seemed to think that junk DNA (made of many duplications) was just junk.  Common ancestry had to have attributed to that belief.  They thought it was just a bunch of accidental gene duplications, etc..  I'd don't think that considering "junk DNA" just "junk" did medical science any good.   A leading figure in world genetics, Prof. John Mattick, claimed that, "the failure to recognise the implications of the non-coding DNA will go down as the biggest mistake in the history of molecular biology".

I googled trying to find some examples of duplications that weren't caused by common ancestry and I found an article about fungi.  I'm wondering if there are some similar examples with humans and other creatures, but I'll have to save that search for another day.

   
Quote
The models we use to map these events depends on an accurate phylogeny of primates. To the extent that fossil evidence can be used to refine the timing of particular events, and the limits to certain critical population parameters, that evidence contributes to the accuracy of the phylogeny.

So: hominid fossil evidence can contribute DIRECTLY to the identification of targets for anti-cancer drugs.


Hmmm.  Isn't it just common sense to test drugs on organisms with similar architectures? Again, I don't think we need to assume common descent there.  I mean, like I said in an earlier post, the only way we can accurately compare genes, etc. would be to actually experiment on those living organisms and document what you find.  It only makes sense that those animals with similar make-up would be the ones to use.  We do a lot of testing on mice, which do not resemble us morphologically, but we wouldn't have known that could be possible without actually digging into that little critter and investigating just how it's genetic make-up would be beneficial to us for various types of scientific research.  So, again, if the concept of common descent were non-existent, we'd still be able to consider simliarities and differences of organisms and how that might help us in testing for research purposes.    

And, truth be told, your argument seems a bit vague. Why does knowing the primate phylogeny tell us anything about which genes cause cancer? Can you try to explain *how* knowing the phylogeny tells us *which genes* cause cancer or how it would help in development of a new cancer treating drug?  I did a quick google and can't find anything in regard to how hominid fossil evidence contributes to drug treatment of cancer, though I'm sure there is something out there.  I sometimes have trouble tracking down scientific articles to support certain assumptions, etc.  And, when I am able to, I often have to read through them umpteenth times in order to figure out what the heck they're saying.  But, please refer me to a few if you would, and I'll try to wade through them.

In regard to creatures who share similarities and the way in which that may benefit science, there are often instances where that type of research has been a colossal failure.

From here:
   
Quote
Richard Klausner, former head of the National Cancer Institute (NCI), has observed, "The history of cancer research has been a history of curing cancer in the mouse. We have cured mice of cancer for decades and it simply didn't work in humans." The NCI now uses human cancer cells, taken by biopsy during surgery, to perform first-stage testing for new anti-cancer drugs, sparing the 1 million mice the agency previously used annually and giving us all a much better shot at combating cancer.


From here:
   
Quote
Biomedical testing on nonhuman animals like Carrie [a chimpanzee] has never worked, animal tests proved penicillin deadly, strychnine safe and aspirin dangerous. The vast majority of medications approved for human use after animal testing later proved ineffective or harmful to humans in clinical trials. Americans have spent billions of dollars to cure cancer in mice, but so far have yet to replicate human cancer in any animal, let alone close in on a cure. All but a very few diseases are species unique, and the only way to discover cures and create vaccines is through the use of the same species' cells, tissues and organs.

The medical progress of the past century is the result of technology, public health improvements, epidemiology, human clinical research, mathematical modeling and the mapping of the human genome, not experiments on great apes or other animals. The continued use of nonhuman animals like Carrie as research subjects is jeopardizing the United States' status as the world's leader in health care innovation, a position that guarantees our country's economic strength and protects us from biological terrorism.
 

From here:
   
Quote
With respect to chimpanzee use as animal models in biomedical research to gain knowledge of human physiology and pathology, the failures of this approach are legion. When The Chimpanzee Breeding Plan was first proposed by NIH in the mid 1980s, it was publicly criticized by those believing it to be ill-advised on scientific grounds because chimpanzees could and would not model AIDS, on ethical grounds because of the findings by Goodall and others demonstrating the many human characteristics of chimpanzees, and on financial grounds because of the enormous expense of maintaining large chimpanzee colonies. Nevertheless, NIH proceeded with their wrongheaded plan, only to find that chimpanzees, as predicted, were ill-suited for laboratory use for these very scientific, ethical, and financial reasons. It turned out that chimpanzees were not vital to AIDS, malaria, cancer, brain, and behavioral research. The failure was so extensive that in the mid-1990s chimpanzees, despite the initial hype, were completely dropped from AIDS research, creating such a laboratory chimpanzee surplus that euthanasia was (not surprisingly) initially proposed by researchers as a solution.

Even the wisdom of studying chimpanzees to understand human evolution has been called into question. According to Tim D. White, anthropologist at The University of California at Berkeley: "Modern chimps show us the kinds of possibilities that were open to hominids, but the final evidence has to come from fossils and other information at hominid sites." Milford H. Wolpoff, anthropologist at University of Michigan, expresses doubt that living chimps offer a looking glass into the world of early hominids: "I don't think chimps are a good model for hominids. It's not clear that we even know what ancestral chimps were like from 4 to 6 million years ago." Robert J. Blumenschine, anthropologist at Rutgers University, argues that living chimps serve up only a partial glimpse of how hominids procured meat. He believes that whereas modern chimps are killers, early hominids were scavengers.20


I guess in respect to a sentence in that last paragraph "Modern chimps show us the kinds of possibilities that were open to hominids, but the final evidence has to come from fossils and other information at hominid sites.", I'm not sure how hominids and other information at those sites would be of much help if the living chimp isn't of help.  I don't know how bone fragments and understanding when those ancestors lived would be more beneficial that using those animals that are architecturally similar (or related in evo. speak).

   
Quote
This is not a made-up, ex post facto explanation. For more information on some of the methods used, look up Evan Eichler's lab at UW. For examples of the applications, talk to anyone who's been treated for cancer in the last decade or so.

Although I'm not associated with the Eichler lab, I do apply their results to drug discovery efforts. I suspect that patients who get anti-cancer drugs value the effort taken to learn about primate evolution and to allow the approach described above.

The methods do depend on the assumption that all of the organisms being studied are related by common descent. Most methods assume a non-reticulate tree (that is, they assume that there are no instances in which populations rejoin and species merge). This is probably a safe assumption in most cases. In addition, potential variation within the lineage is usually ignored, as is population size, etc.

If you were to deny the concept of common descent and try to recreate the segmental duplication map that I discussed earlier, you would fail hopelessly. It turns out that the trees you get from modern phylogenetic methods often conflict with those that are simply based on similarities among traits. For reasons too complicated to go into here, it's the primate phylogeny--not the similarity tree--that allows you to do the real quantitative analytical work. Furthermore, without common descent the very idea of mapping duplication events among great ape species--including humans--would make no sense.


Like I somewhat indicated above, you should be able to map duplications without reference to common ancestry, just like you can compare texts in different books.  This kind of seems like circular reasoning because you are assuming certain features were the results of duplications in the first place.

Also, you indicated earlier that the timing when humans and apes split is vital to finding cures for various diseases, and that we can get that information from the fossil record.  But, when I googled, the dates seem to vary depending on what article you read.  So, what good is the dating when scientists don't even seem to be sure what the accurate dates are?  Here are a couple articles in this regard.

And, here's a question...evolutionists often pick out data that works for their arguments, but aren't there examples of of chromosomal features that don't fit the primate phylogeny??  How would common descent have predicted that?

   
Quote
Knowing the specific evolutionary relationships is what enables the work I cited earlier. That work would not be possible if all you knew was "humans are more similar to chimps than they are to gorillas".


But aren't humans more similar to gorillas than chimps in some aspects?  What if you ignore the possibility of testing drugs on gorillas in ways that would be more informative because you assume chimps are more closely related?  I'd think it would be better as a rule to test drugs on similar architectures.  But, what the hell do I know, right?

To *me*, it seems like you (and Bill with his questions) are framing the discussion.  You're saying that unless common design can make some clear predictions, then we must adhere to the common descent by default. But why? Common descent has failed in the past. Isn't it usually pretty hard to come up with predictions about what we'll find? Common design doesn't need to make clear predictions for common descent to be wrong.

Now, here's what I'm going to do.  I've spent several days googling and putting my thinking cap on, and I need a little break.  If there is one thing that I *really* want to understand in regard to this debate, it's the question as to why common descent is vital to science.

My other question, of course, is how in the hell everything in nature evolved from a minute molecule that luckily made it's way out of the primordial soup.  So, I'm really glad we're having this discussion, and I'm taking it seriously, so I hope you'll keep your comments informative and skip all the mocking and put downs.  Remember to explain things like you would to someone who doesn't have a extensive background in science so I get what you're saying. 

I'm going to *attempt* to flounce so that things don't get too insane around here and we end up getting off topic or exchanging insults.  I say "attempt" because, as you all know, I have a rather difficult time shutting my trap if I think someone is misrepresenting what I'm saying.  

My hope is that you all stay on topic, and I'll read everything as time allows.  I rushed to get this done by tonight because I promised my weekend to my husband.  We need to do some landscape work and plant grass seed at that house we're trying to sell.  We also plan to do a perk test on a piece of land next to it that someone wants to buy (if it perks out well).  

So, hopefully that will keep me busy and out of here for a few days while ya'll let me have it....

Later...

--------------


"Evolution is a creationism and just as illogical [as] the other pantheistic creation myths" -forastero