Tracy P. Hamilton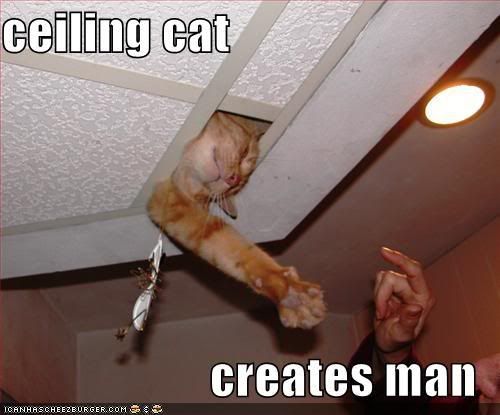 Posts: 1239
Joined: May 2006
---
Quote (JohnW @ Nov. 02 2012,14:46)
Quote (GaryGaulin @ Nov. 02 2012,12:28)
 

As in any scientific theory, something either exists or it does not.  Same here.  But that might at first seem impossible, I guess.

Gary, it would save everyone, including yourself, a lot of aggravation if you just told us what your fucking theory is.

Or you could continue with your "It's far too complicated, and you're not smart enough to understand my genius" line.  In that case you might want to consider finding another forum: one more suitable to such a superintelligent, martyred prophet-without-honour.

Have you contacted Vox Day?

My Theory

--------------
"Following what I just wrote about fitness, you're taking refuge in what we see in the world."  PaV

"The simple equation F = MA leads to the concept of four-dimensional space." GilDodgen

"We have no brain, I don't, for thinking." Robert Byers