Tracy P. Hamilton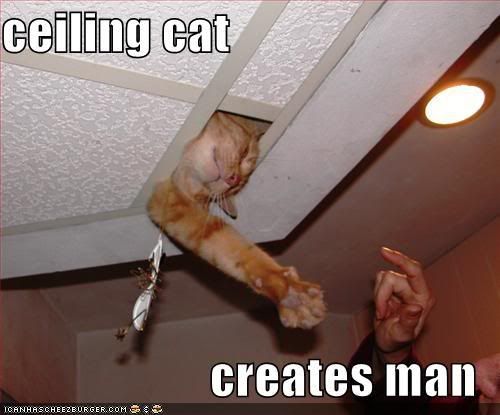 Posts: 1239
Joined: May 2006
---
Quote (Amadan @ April 17 2012,14:12)
Quote (Tracy P. Hamilton @ April 17 2012,19:32)
Quote (Woodbine @ April 17 2012,10:24)
On the occasion of David Coppedge's unsuccessful attempt to sue JPL for wrongful dismissal, eminent historian David Barton said....
 

Quote
American justice has until this day been the envy of every foreign man, woman and negro across the globe. If our courts do not overturn this travesty then I fully expect to see a repeat of when Paul Revere started the American civil war by throwing all that coffee overboard in Boston. That's right, South African coffee. From Kenya.

Linky?

ummm, I think Woodbine was giving us some authentic truthiness, Tracey.

Barton may not have said it, but we can be confident that he would have no objection to it being attributed to him. We shall therefore place it on a billboard somewhere with his name under it.

That would be ironically appropriate.

--------------
"Following what I just wrote about fitness, you're taking refuge in what we see in the world."  PaV

"The simple equation F = MA leads to the concept of four-dimensional space." GilDodgen

"We have no brain, I don't, for thinking." Robert Byers