rossum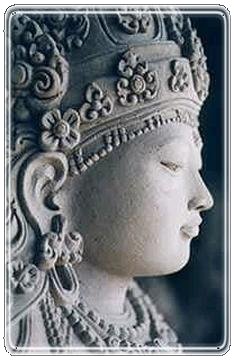 Posts: 243
Joined: Dec. 2008
---
Quote (OgreMkV @ Oct. 24 2012,14:02)
Quote (sparc @ Oct. 24 2012,12:40)
Is it a common practice at US schools to run the same course under three different numbers and two designations at the same time in the very same room?
     

Quote

AP862 Intelligent Design [...] Start Date 1/14/2013 End Date 1/19/2013 Time MO,TU,WE,TH,FR 6:00pm-10:3 [rest not displayed] SA 8:00am-4:30pm

SC401 Evolutionary Biology & Intellige [rest not displayed]  [...] Start Date 1/14/2013 End Date 1/19/2013 Time MO,TU,WE,TH,FR 6:00pm-10:3 [rest not displayed] SA 8:00am-4:30pm

[... one other course by another instructor]

SC501 Evolutionary Biology & Intelligen [rest not displayed]  [...] Start Date 1/14/2013 End Date 1/19/2013 Time MO,TU,WE,TH,FR 6:00pm-10:3 [rest not displayed] SA 8:00am-4:30pm

Sometimes.

Most colleges or universities will run an undergrad and grad course on the same subject at the same time, with the same teacher.  The grad students have extra work (lab time, outside research, etc) assigned.

I have seen some junior colleges offer the same course with two different designations in the same room with the same teacher at the same time.

This is because technical school programs (automechanics, cosmotology, etc) are not accepted by other colleges for transfer.  In auto mechanics, it's not that big a deal, but it is a big deal in computer science courses.  

You might have a 2-yr technical degree in computer programming.  Since it's a tech degree, no 4-yr school will accept it for a bachelor's degree.  But there is a 2-yr academic program specializing in computer programming.  If we say that both degree plans have a requirement for a course in C++, then you would need to give the students that are planning on transferring a different course number, one that is accepted by 4-yr schools.  

Why not have the technical degree take the academic course?  In some states, the entry requirements for technical degrees and academic degrees are very different.  Further, the state (like in Texas) may require that technical degrees only are allowed 5 academic courses (usually 2 semesters of freshman English, a social studies, a fine art, and speech).

So we have to have a special academic course with certain requirements and a technical course with different requirements... even though they are exactly the same course.

I don't think I could explain 3 different versions though.  But then, I'm willing to bet my new house that the school isn't regionally accredited and that's the only accreditation that matters.

I did a degree in Mathematical Physics.  About a third of the lectures were standard physics lectures which were shared with physics students and given by a physics lecturer.  Another third were applied mathematics lectures shared with mathematics students and given by mathematics lecturers.

Where there is an overlap in course material, then it makes sense for students on different courses to share classes.

--------------


The ultimate truth is that there is no ultimate truth.