Tracy P. Hamilton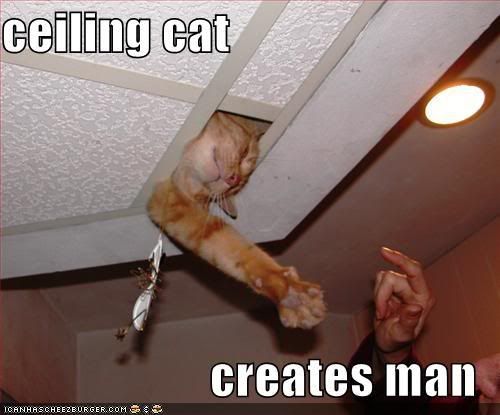 Posts: 1239
Joined: May 2006
---
DeNews asks a question:
Quote
Memo to CNN: After the Ardi and Ida pfffft's, what religion do we join, so we can not believe in your latest babe, Sediba?


Nothing wrong with Ardi as a fossil, only certain IDiots who don't realize how many design events are required for homonins - they just engage in denial.  Ida is an example of a sparse record, of course there is going to be different ideas on where it is in the tree of life.  

All D'Oh-leary can do is:

Paper 1 says X about evolution, paper 2 says Y, so paper X is WRONG, therefore evolution is wrong, therefore DEZIGN!!!!11!

What you should do is get your science news from journal articles.  Of course if you tried...


Quote

Wanda: [after Otto breaks in on Wanda and Archie in Archie's flat and hangs him out the window] I was dealing with something delicate, Otto. I'm setting up a guy who's incredibly important to us, who's going to tell me where the loot is and if they're going to come and arrest you. And you come loping in like Rambo without a jockstrap and you dangle him out a fifth-floor window. Now, was that smart? Was it shrewd? Was it good tactics? Or was it stupid?

Otto West: Don't call me stupid.

Wanda: Oh, right! To call you stupid would be an insult to stupid people! I've known sheep that could outwit you. I've worn dresses with higher IQs. But you think you're an intellectual, don't you, ape?

Otto West: Apes don't read philosophy.

Wanda: Yes they do, Otto. They just don't understand it. Now let me correct you on a couple of things, OK? Aristotle was not Belgian. The central message of Buddhism is not "Every man for himself." And the London Underground is not a political movement. Those are all mistakes, Otto. I looked them up.



Remember Densy's blunder in saying that a circular phylogenetic tree diagram was not a tree?

--------------
"Following what I just wrote about fitness, you're taking refuge in what we see in the world."  PaV

"The simple equation F = MA leads to the concept of four-dimensional space." GilDodgen

"We have no brain, I don't, for thinking." Robert Byers