Photos from Photobucket? ???

They don't seem to link.

Size a problem?






Ah, that seems to do the trick.

That is the yard (plus dog). The growing area is about 5X5 meters, and we have about 35 plant species. You can see we are in an urban area. (The occasional shootings are an urban bonus).

Here are some gooseberry that I trained up w/ flowers popular with humming birds. I also vined some goosberry into the willows which discourages cats and other critters from raiding nests.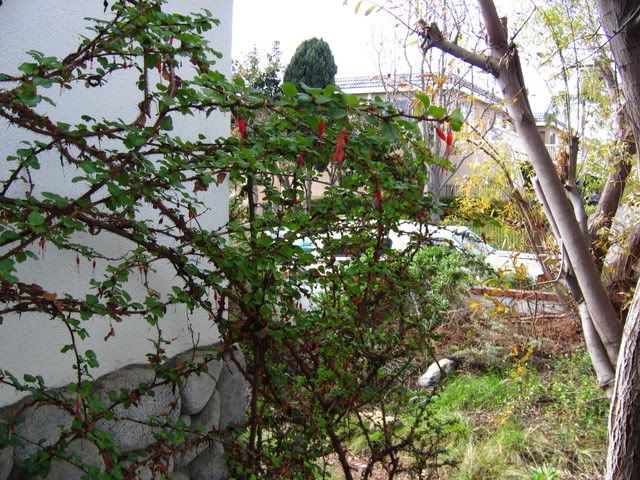 Edited by Dr.GH on Feb. 13 2008,08:57



--------------
"Science is the horse that pulls the cart of philosophy."

L. Susskind, 2004 "SMOLIN VS. SUSSKIND: THE ANTHROPIC PRINCIPLE"