These were from a project I worked on back in 1989.

Mommy Kitty (angry)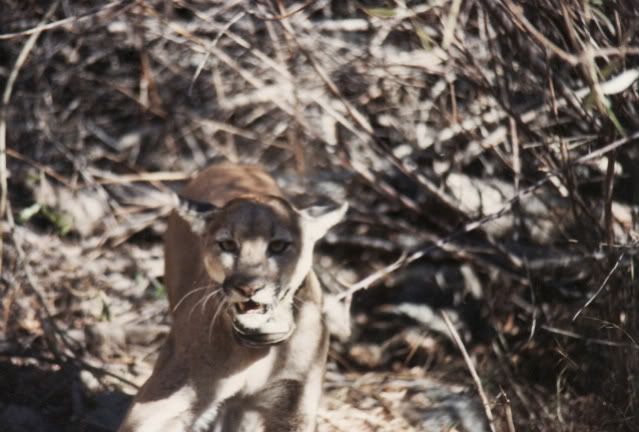 Boy Kitty (stoned)





We tagged these about 10 miles from the house. Boy Kitty got his first radio collar and a tatt. Mommy Kitty got a new battery for her collar. They both got shots. We used dirty stinky bandanas to cover their eyes so they would associate people stink with sore butts and headaches. The anal probes were just rectal thermometers (we had to keep them cooled below 104 F, preferably <102 F).



Edited by Dr.GH on April 20 2008,14:55



--------------
"Science is the horse that pulls the cart of philosophy."

L. Susskind, 2004 "SMOLIN VS. SUSSKIND: THE ANTHROPIC PRINCIPLE"