Tracy P. Hamilton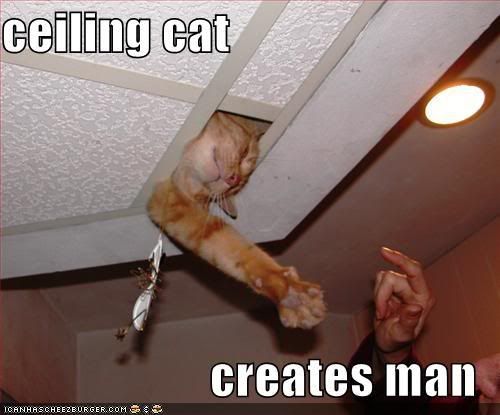 Posts: 1239
Joined: May 2006
---
Quote (olegt @ June 15 2008,18:52)

That thread is pretty long. Here is a direct link to Sal's comment on Brown.

ETA: Walt's name was brought up by Thought Provoker who offered this delightful euphemism:

Quote
Hi Mike,

I think, therefore I am.

I can only presume that other people think at all, much less what they think unless they present it.

I find it difficult to trust people who do not honestly and openly present what they think and defend it.

I offer Walt Brown as a religiously oriented thinker willing to honestly present and defend his hypothesis.

I must say that I actually enjoy TP's company there. He's a good sport.

TP has quantum on the brain, so to speak.


--------------
"Following what I just wrote about fitness, you're taking refuge in what we see in the world."  PaV

"The simple equation F = MA leads to the concept of four-dimensional space." GilDodgen

"We have no brain, I don't, for thinking." Robert Byers