IanBrown_101

Posts: 927
Joined: April 2007
---
Quote (Arden Chatfield @ July 27 2007,16:11)
Quote
Yes, it has to be some non-darwinian force behind coloration of mushrooms.


What would that 'non-darwinian force' be, V?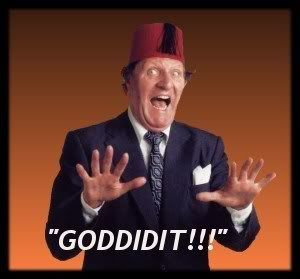 Thank you to whoever put this up originally.

--------------
I'm not the fastest or the baddest or the fatest.

You NEVER seem to address the fact that the grand majority of people supporting Darwinism in these on line forums and blogs are atheists. That doesn't seem to bother you guys in the least. - FtK

Roddenberry is my God.