stevestory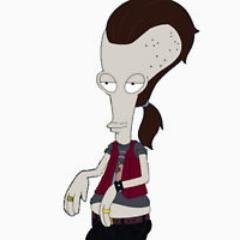 Posts: 10886
Joined: Oct. 2005
---
Quote (Arden Chatfield @ June 16 2007,21:19)
Well, I finally put that Sri Lankan 'Larich's Red Hot Curry Paste' to use with a bunch of chicken thighs. The intructions said use one tablespoon, but that sounded like way too little, so I used about 4 tablespoons. The instructions also said "add a tablepoon of chili powder if you wish", but I felt sure that mere chili powder would get totally drowned in the face of curry paste, so instead I added a tablepoon of cayenne pepper, in case the paste wasn't hot. Sri Lankan curry paste is real different from Indian curry paste, and smells like no Indian restaurant I've ever been to. The salient difference is supposed to be that they roast their curry powder before using it, which actually makes a big difference. Also, you can really taste the black pepper in Sri Lankan curries, which isn't very Indian (in my limited experience).

Oh yes, and I also had a yellow onion which I put through a blender. Turned it to liquid in 30 seconds, which was great, since I wanted the onion taste but didn't need onion texture. And I fucking hate chopping onions by hand. I think I'll do it that way from now on.

The result: it was really good, and seriously hot, to the level of scalp-sweating, but not to an unmanageable level. I downed two large glasses of milk, but the heat wasn't a deal breaker and I enjoyed it. (And my wife seemed to like it fine, too.) And, I felt quite vindicated in my impulse to quadruple the amount of paste and to replace the wimpy old chili powder with straightup cayenne. If I'd followed the recipe to the letter, it would have only been a little warm. Hmph.

I was considering trying to make a toned-down phaal tonight, but I don't have any habaneros, onions or coriander, so I'm thinking of going with this, instead, as a good lazy man's option.

I know using curry pastes wouldn't impress a purist or a real Indian cook, but if your cooking skill levels are as mediocre as mine, they're a total boon. Totally scratches your itch for something good 'n hot.

I hate chopping onions too. the blender is really good for the onion if you have a liquid to blend it in. Next time I make it I'm going to blend the onion again but not the chicken. The chicken bits will give it the desired texture.


Quote
The result: it was really good, and seriously hot, to the level of scalp-sweating, but not to an unmanageable level.


Perfect.

The only problem with my jerk chickn is, I used a whole red onion. After simmering for about 2 hrs, the onion infused the whole dish with too much sweetness. I think next time I'll modify that somehow.



Edited by stevestory on June 16 2007,21:40