Tracy P. Hamilton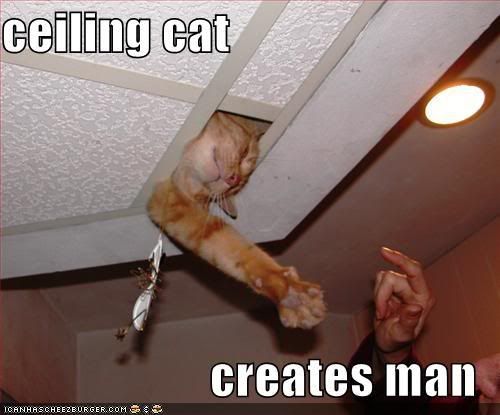 Posts: 1239
Joined: May 2006
---
Quote (Venus Mousetrap @ Aug. 13 2008,15:15)
I suspect Gonzales work is going to be just like Dembski's; sloppy in all the areas where the argument is, rejected by science, but fuel for creationists. Hey, I've already had a creationist give me the eclipse argument.


edit: italic

Such as in:


Quote
   26. Observation of highly complex life and bio/eco system requires a creator.
   a. The size of the sun and moon, while the ratio to earth is hundreds of times distant from earth they are exactly the same size during most eclipses.


from http://www.diduask.com/creation.htm

There is nothing new under the sun, even the moon.


--------------
"Following what I just wrote about fitness, you're taking refuge in what we see in the world."  PaV

"The simple equation F = MA leads to the concept of four-dimensional space." GilDodgen

"We have no brain, I don't, for thinking." Robert Byers