Zachriel


Posts: 2716
Joined: Sep. 2006
---
kairosfocus
Quote
My prediction: we will have to wait longer than the universe exists to get a change that requires information generation on the scale of 500 – 1000 or more bits. [See the info-generation issue over macroevolution by RM + NS?]

Let the nanobots assemble letters from an alphabet, and instead of the specified assembly of a hyperspace-capable spacecraft, let it assemble phrases in Shakespearean English. And just to make it difficult, we'll use a clumsy implementation in VBasic. Turns out, instead of taking billions of years to reach the Universal Probability Bound of 500-bits, it takes just hours. Doh!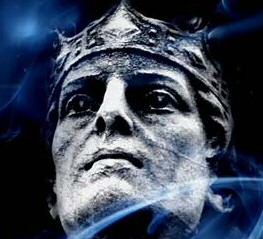 http://www.zachriel.com/phrasenation/
kairosfocus
Quote
Now, redo the experiment above with nano-ashlars etc that together make up a model, functional aqueduct, complete with an arched bridge — that we could inspect through a microscope.

–> Would this be likely to happen by chance + necessity only if you heat the vat [inject more random molecular motion]?


Natural arches and bridges are quite common in nature.
http://www.naturalarches.org/

--------------
Proudly banned three four five times by Uncommon Descent.


There is only one Tard. The Tard is One.