I shrunk down a couple of photos that Deadman and I took while at the Seattle Aquarium last month and am putting them here.  Sadly, the Deadman is a shy and reclusive creature, nearly impossible to photograph in the wild, so I cannot supply any pictures of that particular critter.

Deadman took this one of young Coho salmon that the aquarium bred for release into the Sound.  This was taken from below, aimed up at them, them as the facility had a "skylight".  Pretty neat effect.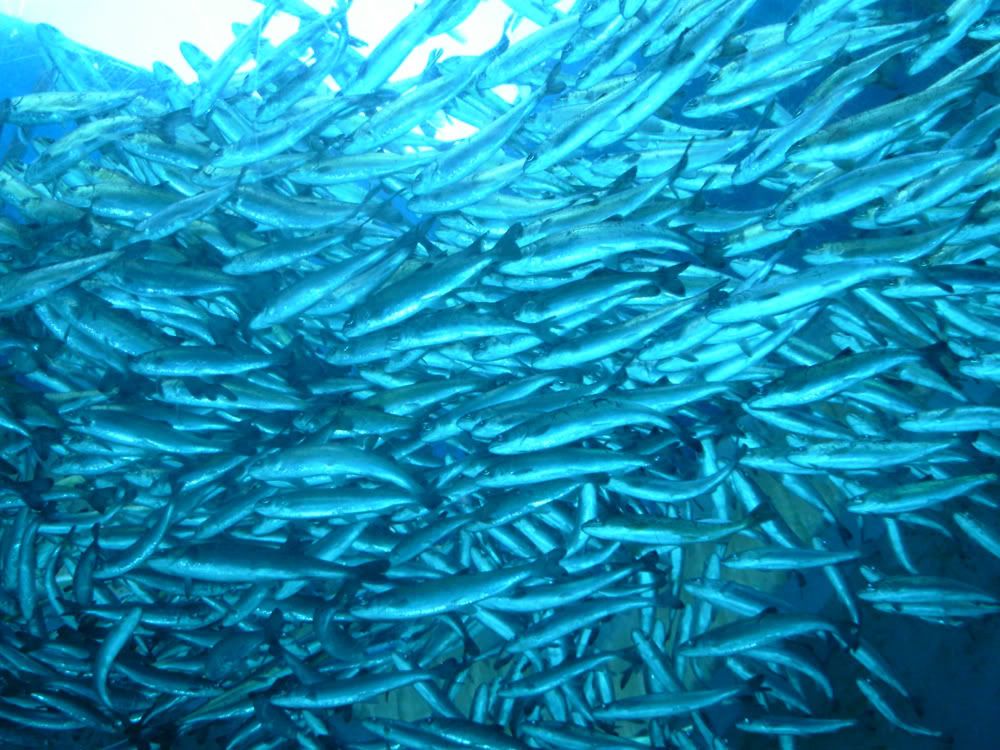 --------------


I've found my personality to be an effective form of birth control.