EyeNoU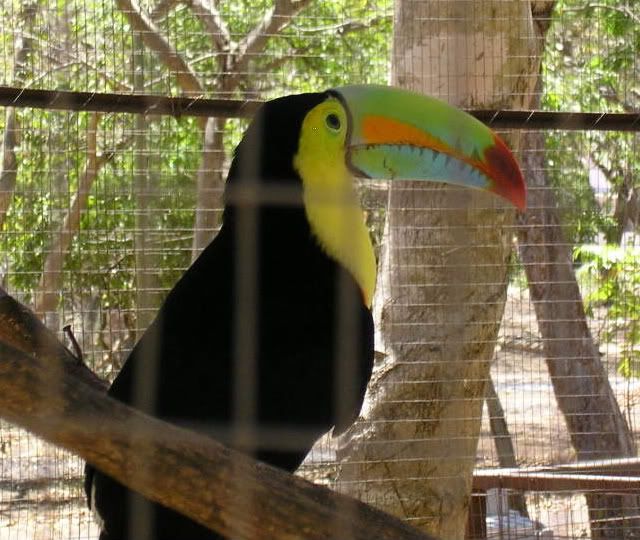 Posts: 115
Joined: Mar. 2008
---
Quote (Albatrossity2 @ Dec. 29 2008,15:14)
Quote (EyeNoU @ Dec. 29 2008,14:50)
Question for Albatrossy: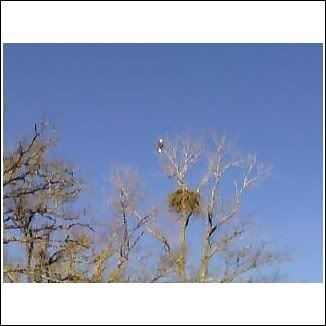 Saw this fellow on the drive home from the oil rig I was working at (I apologize for the poor photo, but all I had was my cellphone). The location is near Lake Limestone in central Texas. The nest in the picture was approximately 5' across and appeared to be made of sticks and twigs. The bird's beak appeared to be curved downward at the end. Could this be a Bald Eagle?

Looks like a Bald Eagle (and nest) to me.

I'm sure that somebody with the TX Wildlife/Game agency, or some Texas branch of the USFWS, has tabs on every Bald Eagle nesting in the state. You might see what they can tell you about this guy.

Thanks, Alb. I have contacted both agencies you mentioned, hopefully they will respond with some information about him.