Robin

Posts: 1431
Joined: Sep. 2009
---
Quote (Tracy P. Hamilton @ Oct. 04 2010,21:12)
Quote (Robin @ Oct. 04 2010,16:23)
Quote (carlsonjok @ Sep. 11 2010,16:38)


Hit a couple of the local Oktoberfests here in Virginia over the past couple of weeks. I've now tried the following:

Spaten Oktoberfest

Hofbrau Oktober

I really liked (loved) the Spaten; the Hofbrau left me thinking I'd gotten an American substitute. It wasn't bad, just didn't seem to have the character. Still, it was draught and went fine with the food.

I also had Dominion Octoberfest, which I thought for a small(ish) American brew was darn good.

Cheers to October!

You need a real American Oktoberfest, such as Left Hand's or Flying Dogtoberfest.


Mmm...sounds yum! I had the Sam Adams Oktoberfest once - not bad, but a bit heavy imo. I want to try the Leinenkugel's, but alas I don't know anywhere around here in VA that has it on tap.


Quote

By the way...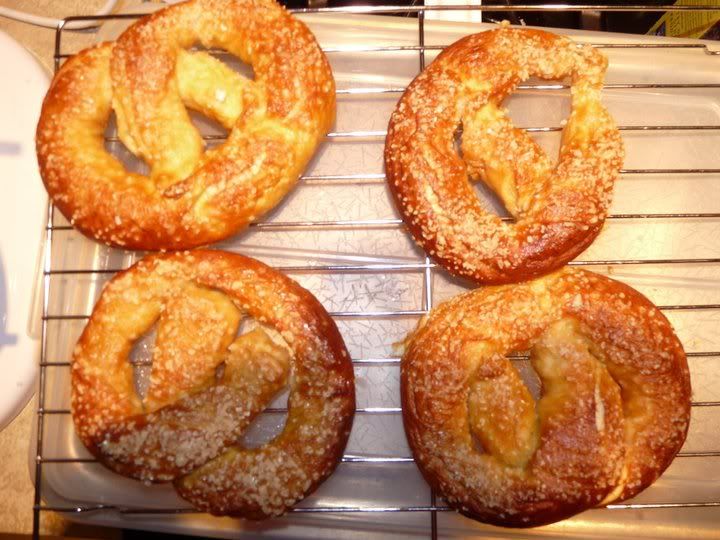 Ahhh...pretzels...om nom nom nom nom...

--------------
we IDists rule in design for the flagellum and cilium largely because they do look designed.  Bilbo

The only reason you reject Thor is because, like a cushion, you bear the imprint of the biggest arse that sat on you. Louis