Mike PSS

Posts: 428
Joined: Sep. 2006
---
I just want to ask Mr. BJU physicist one question.

Ahem.....

Looking at an Rb-Sr Isochron plot of meteorites....



Scanned from Dalrymples Age of the Earth. 1991

At what point was the radioactive decay "alterred" by Gawd to give apparrent rather than actual age?

Here's a simpler graph from the RATE I book I beleive.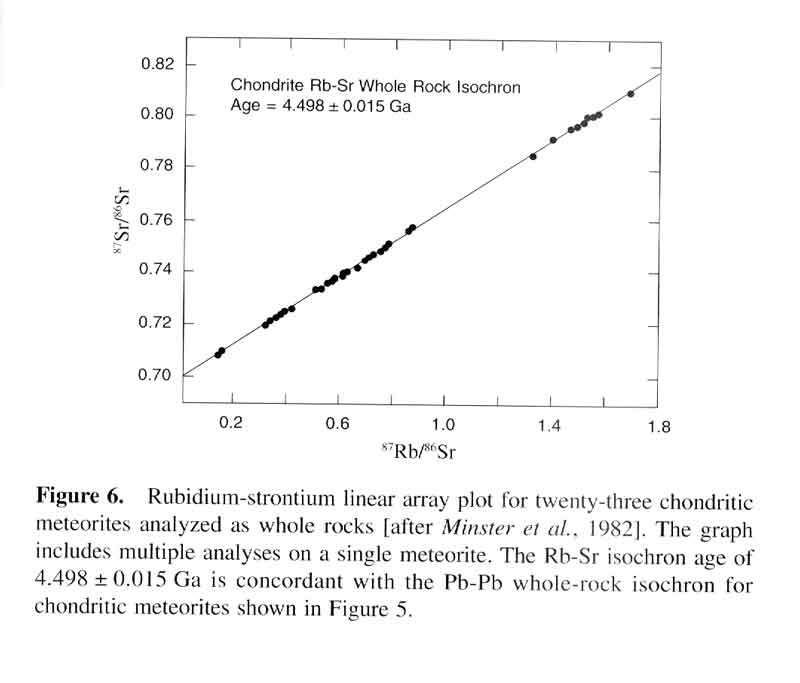 Simple question for someone with such solid faith.

Mike PSS