Occam's Toothbrush

Posts: 555
Joined: April 2006
---
Quote
Quote (Lou FCD @ Jan. 10 2008,15:01)
Odd though.  I don't remember reading the part about the microwave.  The meds do weird things to my memory though, so maybe it's just me.

Lou - To refresh your memory -

The book of Matthew also contains the passage: "And if your right hand causes you to sin, cut it off and throw it in the microwave at 50% power for 120 seconds. It is better for you to lose one part of your body than for your whole body to go into hell."

Someone's getting hungry.....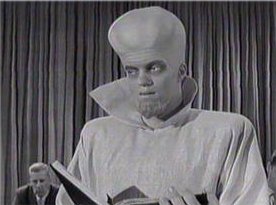 Edit: Because I'm an effing idiot who originally quoted the wrong post.

--------------
"Molecular stuff seems to me not to be biology as much as it is a more atomic element of life" --Creo nut Robert Byers
------
"You need your arrogant ass kicked, and I would LOVE to be the guy who does it. Where do you live?" --Anger Management Problem Concern Troll "Kris"